Tooth Extractions – Fresno, CA
Performing Safe,
Effective, & Comfortable
Tooth Removal
In most cases, Shinkawa Dental does not consider tooth removal to be the first treatment option. In fact, it's typically the last option we'll consider. However, there are circumstances in which removing a tooth is the best way to protect your neighboring teeth as well as your overall oral health. If this turns out to be the case, you can expect us to explain every step of process for tooth extractions in Fresno, CA upfront, help you get comfortable and prepared for the procedure, and discuss your tooth replacement options.
Why Choose Shinkawa Dental for Tooth Extractions?
In-House Dental Implant
Placement Available
Stay Relaxed with Help
from Nitrous Oxide
Performed Same-Day for
Emergency Cases
Wisdom Tooth Extractions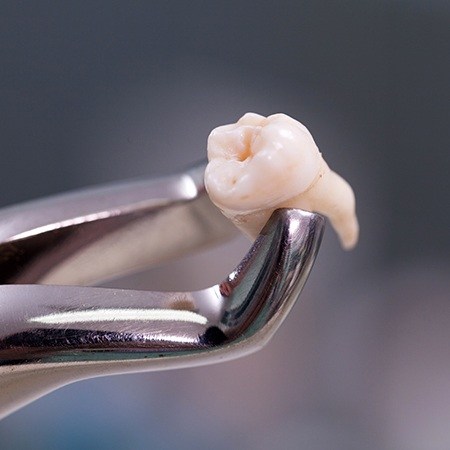 If you are between the ages of 17 and 25 years, chances are your wisdom teeth (also known as your third molars) are beginning to erupt in the back of your mouth. In rare cases, the mouth can be large enough to accommodate them. However, it's far more common that even just one erupting wisdom tooth can cause problems for your oral health. If this is the case, we'll examine your erupting wisdom teeth, then schedule to have them extracted to prevent any potential complications.