Dentures – Fresno, CA
Don't Let
Missing Teeth Define Your Life
A distressingly high number of Americans – around 40 million – have lost all of their natural teeth, making it extremely difficult for them to eat most foods, speak with any sort of clarity, or even just smile at friends and loved ones. Even those that still have some teeth remaining are likely to encounter difficulties in their everyday life. At Sakinawa Dental, our modern personalized dentures give you an easy way to replace multiple missing teeth so that you can live a normal life again. Call us today to set up an appointment and learn more.
Why Choose Sakinawa Dental for Dentures?
Dental Implants Placed and Restored Under One Roof
Dentures Made of Comfortable, Lifelike Materials
Technologically Enhanced Treatment Planning
Who is a Good Candidate for Dentures?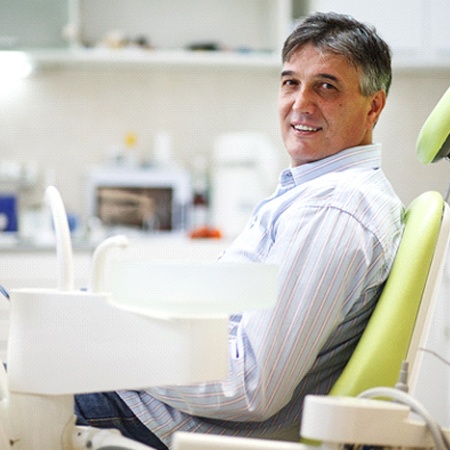 Have you already lost several teeth or an entire arch of teeth? Or do you expect to have a significant number of teeth removed in the near future? If the answer to either of the previous questions is yes, you're likely a candidate for dentures, although we'll need to conduct an examination to determine whether they're really your best option. Tooth decay, gum disease, and other dental concerns will need to be accounted for while we're putting together your treatment plan.
Types of Dentures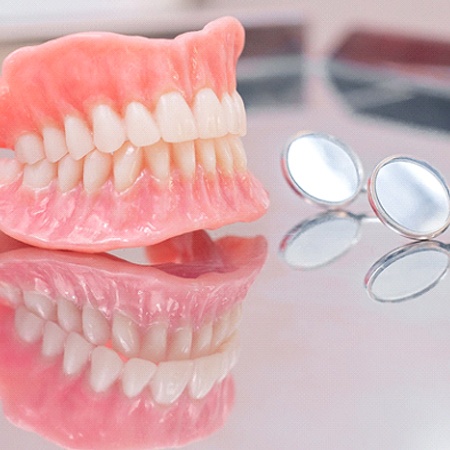 The dentures of today aren't the same as the prosthetics that people used decades ago. The materials used to make them are more lifelike, and the overall design is less bulky and focused on personal comfort as well as stability. Furthermore, there are several kinds of dentures that you can choose from based on your unique situation. We will recommend one of the three types of dentures listed below depending on what we find during your first consultation.
Partial Dentures
Partial dentures can be used in minor cases where only a couple of teeth are missing as well as more extensive cases where there are multiple gaps throughout the mouth. The prosthetic is held in place with a metal clasp that is attached to the natural teeth.
Full Dentures
A full denture replaces a whole row of teeth. If you have lost most of your teeth and don't have enough worth salvaging, the remaining teeth can be extracted to make room for a prosthetic. Full dentures can be held in place with natural suction, but specialized adhesives are available if you feel you need them.
Implant Dentures
We can anchor your dentures to dental implants that have been inserted directly into your jawbone. There will be no need to rely on natural suction or separate metal clasps; the prosthetic will have "roots" to keep it stable at all times. Most implant dentures are designed so that they're permanently anchored in place, but they can be made to be removable if you choose.
The Benefits of Dentures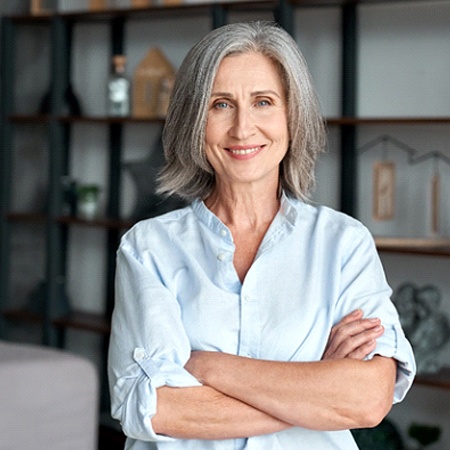 Restore your bite strength so that you can chew many different foods again
A cost-effective solution for extensive tooth loss
Prosthetics that are uniquely designed for each patient
New teeth that can last for 10 years or more with the right care
Simple, straightforward maintenance