Welcome to Shinkawa Dental
More Than
Just Dentistry
For Dr. Gerry, Dr. Adam, and Dr. Nicole Shinkawa, dentistry in Fresno isn't just about teeth, but about helping people! Sure, they love giving people beautiful smiles and provide high quality care to do so, but their real goal is improving people's lives.
That's why our team spends a lot of our free time volunteering for various community organizations whose missions extend beyond the walls of our dental office near you. We want to make Fresno a better place for everyone, and offering friendly and comprehensive dental care – from preventive treatments to emergency dentistry – is just one way we do it.
Welcome to the family!
Fresno's Dentists
Join Our
Dental Family.
At Shinkawa Dental, taking care of your smile is a family affair! Dr. Gerry, Dr. Adam, and Dr. Nicole have over 50 years of combined dental experience, so whether you're coming in for a routine checkup, to address tooth loss with dental implants, or to discreetly transform your smile with Invisalign you can trust that they've already helped countless nearby patients just like you. Visiting them feels like going to a friend's house and catching up, only when you leave, you'll have a healthy and stunning smile to show the world!
Meet Your Dentists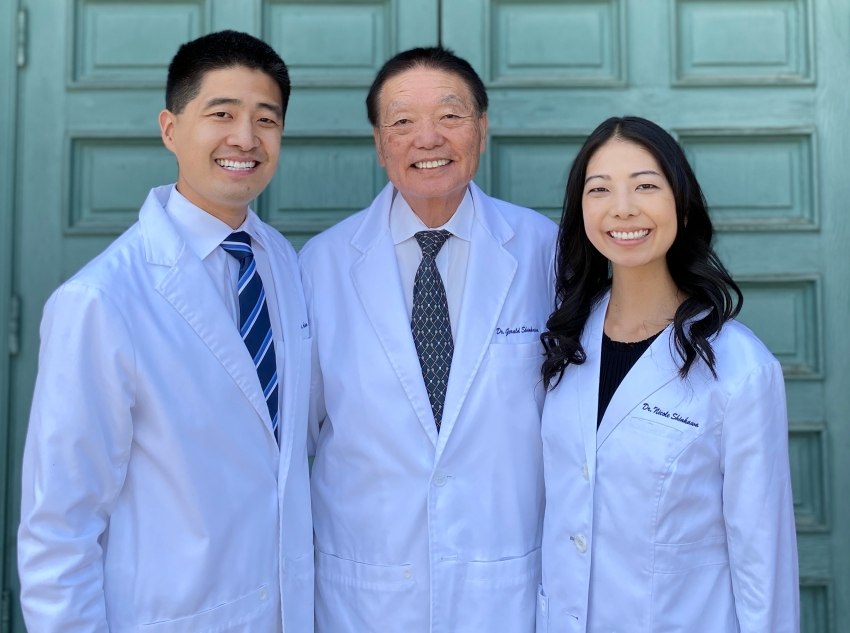 Top-Rated Fresno Dentist
"Moving to Fresno, I was extremely apprehensive about finding a new dentist, so I held it off for a very long while… over 3 years… yikes! To my surprise, the Shinkawa's were so thorough in my initial examination that I felt entirely at ease – enough to finally let go of my previous dentist (distance was the factor). I completely recommend."
Brenda C., Fresno, CA
"I have extreme anxiety around dentists and about dental procedures due to past experiences that have left me traumatized. My husband found this place and it's been the best experience I've ever had. Great work by wonderful people who are so very kind and professional! I would recommend this place 1,000X over."
Samantha R., Fresno, CA
"This is by far the best Dentist office I've ever been to. I have had a lot of work done here and have felt no pain. The Dr's and the office staff are amazing. I highly recommend going here if you are afraid to go to the dentist, they make you feel very comfortable and they do amazing work."
Kelly D., Kerman, CA
Read More Reviews
Options Intensive
Dental Insurance
& More
I Don't Have Insurance
I Have Dental Insurance
Dental Patient Offers
A New Smile,
Completely Within Reach
Spending less and getting more with your dental care isn't complicated at Shinkawa Dental. We have multiple special offers that can help you instantly save on some of our most popular services, including cosmetic dentistry. You can redeem them right through our website! Click on the images to learn more.
View all our special offers
We Go Above & Beyond
A Dental Team
Advanced in Niceness
Whether you are coming in for your six-month checkup or because you want to learn more about modern dentures, you can always expect a friendly, knowledgeable, down-to-earth team at Shinkawa Dental. We look forward to serving you and your smile!
Meet Our Team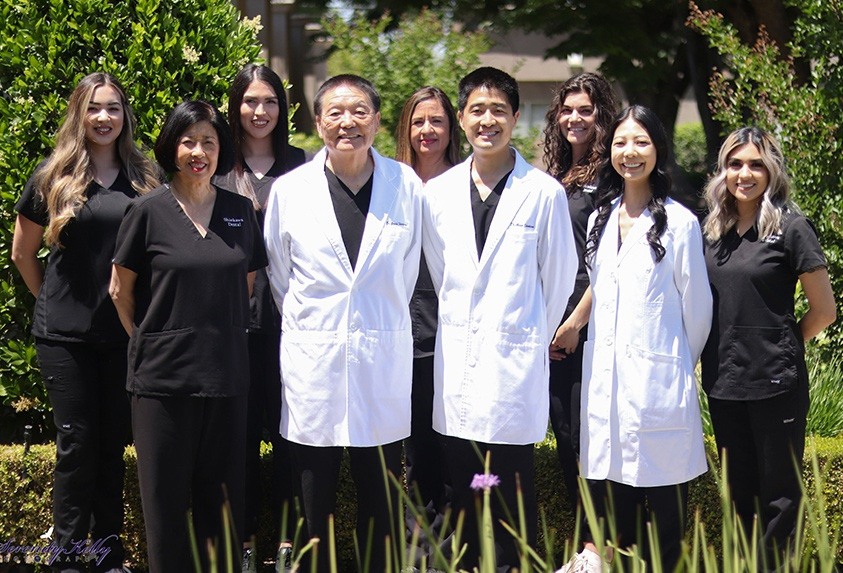 Locating Our Fresno Dental Office
Ready to experience the top-notch dental care you deserve? Then come visit our office at 7760 N Fresno St #105. We are right off the Yosemite Freeway, which makes us a great fit for patients looking for a dentist near Rolling Hills or a dental office near Gordon. You'll find us on the corner of N Fresno St and E Nees Ave, down the road from Starbucks and across the highway from Villaggio Shopping Center. If you have any difficulty locating our dental office near Clovis, don't hesitate to give us a call!