Preventive Dentistry – Fresno, CA
Keep Your Smile
Health for Life
We want nothing more than to help the members of our community protect their oral health. It's one of the reasons we put so much emphasis on preventive dentistry, which focuses on treatments designed to prevent dental issues before they have a chance to develop as well as catching problems in the earliest stages. At-home brushing and flossing are essential to your preventive care, but so are professional exams, cleanings, X-rays, and many other services provided here at Shinkawa Dental! Call us today to set up your next appointment for preventive dentistry in Fresno, CA!
Why Choose Shinkawa Dental for Preventive Dentistry?
Family Dental Office with
Over 40 Years'
Experience Combined
Accepts All
PPO Dental Insurance
Plans
Patient-Focused
and Dedicated to
the Community
Dental Checkups & Teeth Cleanings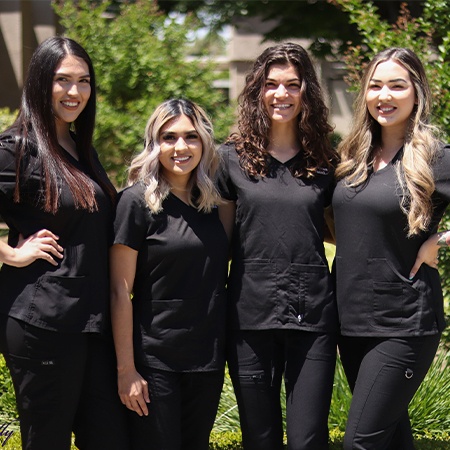 Perhaps one of the most important treatments you can complete, checkups and cleanings are the backbone of any long-term oral care habit. While your brushing and flossing help you mitigate plaque buildup in between visits, only an exam can confirm that your at-home care is working as intended. Plus, without comprehensive cleanings, we're able to remove plaque from hard-to-reach areas of the mouth as well as break down tartar, the harder and more calcified version of plaque that can easily cause cavities.
Oral Cancer Screenings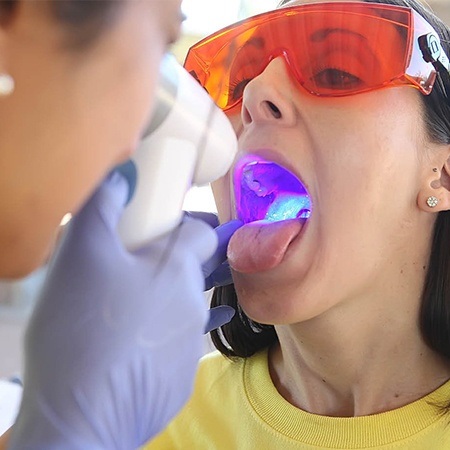 Tens of thousands of patients are newly diagnosed with oral cancer every year and thousands will die as a result. However, one of the most common reasons people suffer complications and even die from oral cancer is because the condition was not caught early enough. This puts the dentists of Shinkawa Dental into a unique position to catch this harmful disease before it becomes too difficult to treat. Following a head and neck exam, our dental office can perform a biopsy or refer patients out to specialist to be extra safe if needed.
Fluoride Treatment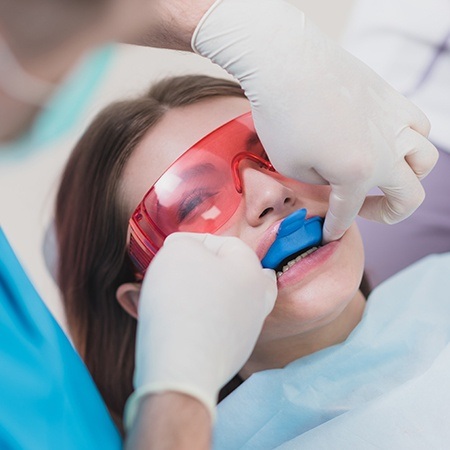 It's true that the oral care products you use often contain fluoride. However, what your toothpaste and mouth wash don't have is the same professional-grade strength that topical fluoride treatment provides, a therapy that's offered in our dental office! In just a few minutes, we can apply the fluoride directly to your tooth enamel, strengthen and protect it from cavity-causing bacteria, and reduce your risk of tooth decay overall! It's ideal for younger patients, but adults can benefit from its use as well.
Nightguards for Bruxism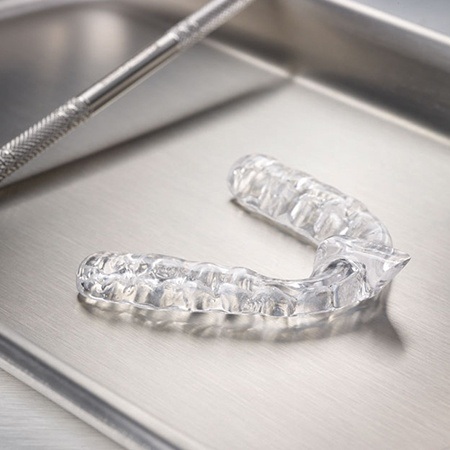 If you notice jaw pain when you wake up in the morning or notice teeth sensitivity for seemingly no reason, there's a chance that you're experiencing unconscious teeth grinding and clenching. This phenomenon, also known as bruxism, can damage the tooth enamel as well as cause chronic jaw pain and headaches. To combat this, we can custom design an oral appliance called a nightguard using our digital impression scanner. This ensures that your smile receives the best protection possible and stays comfortable for years on end.
At-Home Dental Hygiene Products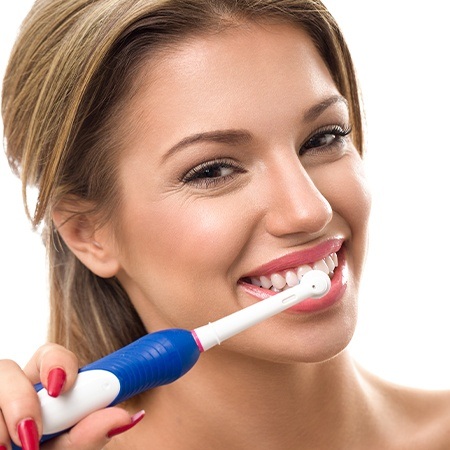 We're always happy to provide you with recommendations for oral care products that best suit your needs. At this time, we regularly hand out Colgate toothpaste and toothbrushes to patients following their cleanings. We also recommend ACT Anticavity MouthRinse Prescribe Prevident 5000 for patients who may be more prone to cavities. In the event any of our patients have acid reflux, we recommend that they buy Cari-Free Rinse from online retailers such as Amazon. Electric toothbrushes we recommend include options either from Oral-B or Sonicare.