Restorative Dentistry – Fresno, CA
Bring Back Your Smile's
Structure and Function
Even the best at-home oral care routine cannot prevent all decay from causing damage to your smile. Additionally, if you had an underlying condition you weren't aware of before (such as bruxism) or you participate in contact sports often, you're likely at higher risk of needing a dental crown or other restoration to restore the health of your smile. The good news is Shinkawa Dental has expert dentists and natural-looking materials to bring your smile back to life, so give us a call to get started with restorative dentistry in Fresno, CA!
Why Choose Shinkawa Dental for Restorative Dentistry?
Natural-Looking
Materials Used in
Restorations
Digital Impression Scanner
for Improved
Fit and Comfort
Early
Dental Office Hours for
Added Convenience
Dental Crowns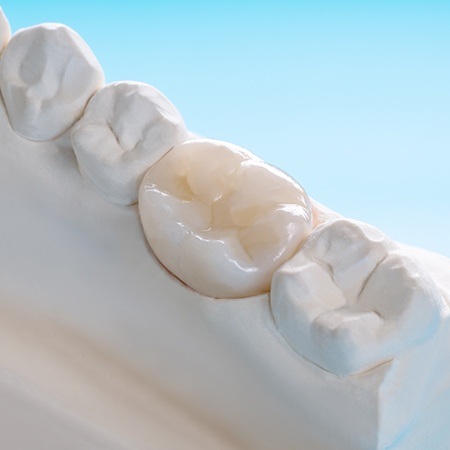 In terms of versatility and function, there are few dental treatments quite like dental crowns. Made from natural-looking materials designed to match existing enamel exactly, dental crowns are capable of restoring chipped, cracked or broken teeth, ensuring they no longer break down and maintain their function for many more years. On top of that, crowns can be used to restore dental implants, create complex restorations like bridges and dentures, and hide cosmetic imperfections.
Tooth-Colored Fillings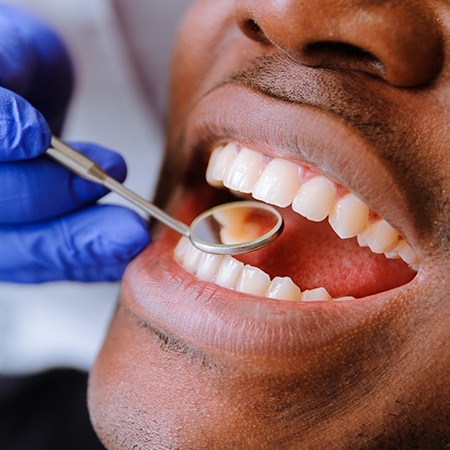 Just because you have a cavity doesn't mean you need a full-blown crown to resolve it. In many cases, a simple dental filling is sufficient. Instead of relying on silver amalgam to restore teeth, we make use of composite resin, which more malleable and easier to color-match to your existing enamel. Prior to molding and curing the filling inside your tooth, we place a MicroPrime desensitizing agent that works to decrease sensitivity following the placement of a filling.