Children's Dentistry – Fresno, CA
A Family Dental Office
That Meets Your Needs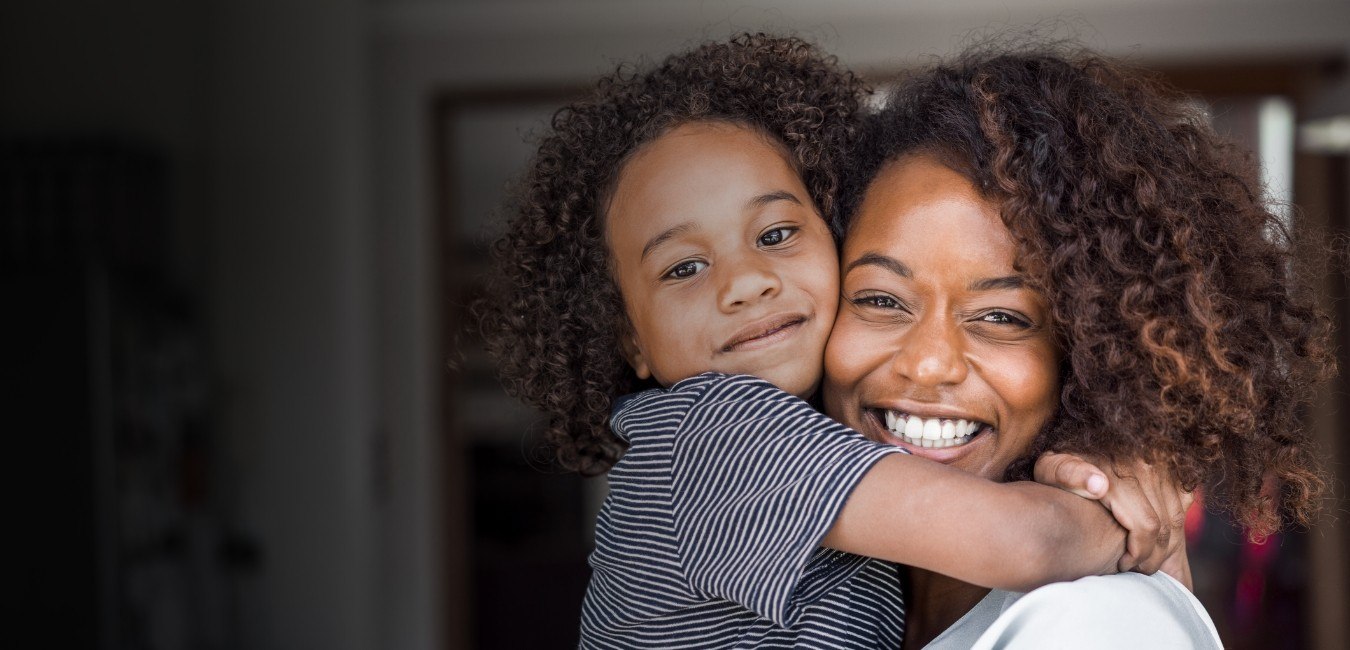 As a family dental office, Shinkawa Dental has always been dedicated to serving patients of all ages. This includes even your youngest family members whose smiles are just beginning to develop! Oral health matters at every age, but it's even more important at a young age as the habits your child practices now have the potential to influence their smile for the rest of their lives. With our dentists by their side, you can rest assured that their smile will be in good hands. To set up their first visit for children's dentistry in Fresno, CA, call us!
Why Choose Shinkawa Dental for Children's Dentistry?
Caters to Children
with Special Needs
Three Kind and Caring
Dentists Serving Your Care
Silver Diamine Fluoride
and Pulp Therapy Available
Your Child's First Visit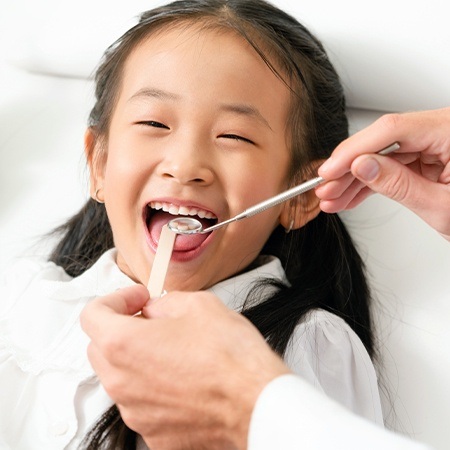 When you bring your child in for their first appointment, our main goal is to help them become accommodated with the dental office and give them a chance to get to know their dentists and team. Instead of having them undergo comprehensive exams and cleanings right off the bat, we make sure they understand why they are here and what our dental office intends to accomplish moving forward. Helping them acclimate to the dental office ensures future visits will be easier to complete. First visits are also dedicated more towards answering questions, both on subjects like in-house treatments to consider and oral care habits to maintain at home.
Dental Sealants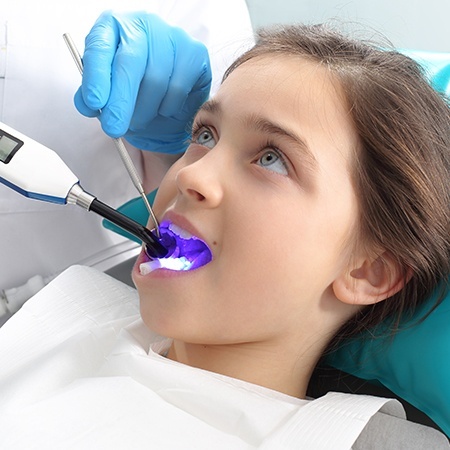 As your child gets used to brushing their teeth, they might find it more difficult to reach certain areas of the mouth, particularly the molars and premolars located in the back of their mouth. To reduce their risk of tooth decay as well as give them a positive head-start in their oral care routine, we recommend dental sealants. These thin plastic coatings are made from composite resin and easily painted on teeth most susceptible to tooth decay. Once applied, you can expect up to 10 years of protection on average.
Athletic Mouthguards/ Sportsguards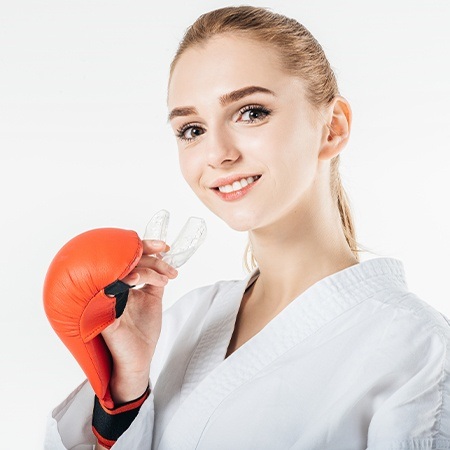 Is your child particularly active in sports? Does their favorite sport have a risk for high impact? If they play football, basketball, soccer, hockey, or another similar sport, they are going to need the right protective gear to ensure their teeth don't crack, chip, or get knocked out prematurely. Our dental office is prepared to design custom-made mouthguards that not only work but fit comfortably as well. This means your child will actually want to wear them compared to the mass-produced varieties you might find in stores.
Silver Diamine Fluoride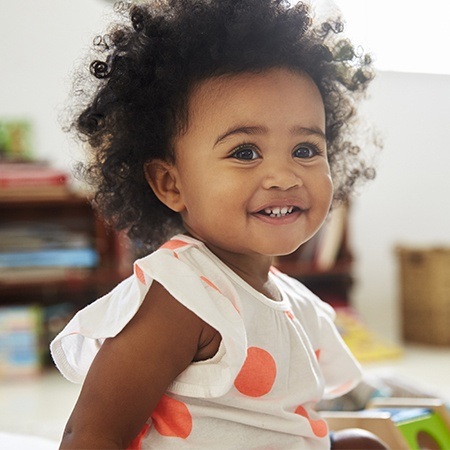 When a cavity begins to develop, we understand that it can be difficult for your child to receive a dental filling despite the sensitivity they're experiencing. If this is the case, we can provide a powerful alternative to traditional fluoride known as silver diamine fluoride. This topical fluoride is not only more powerful than standard fluoride, but ideal for treating dental hypersensitivity and stopping cavity development in its tracks, all without having to place a dental filling.
Non-Nutritive Habits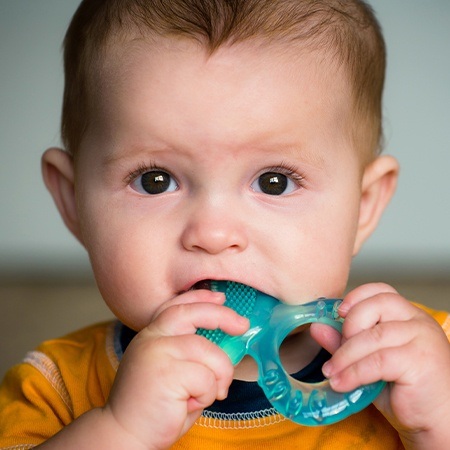 At a young age, you may notice your child sucking on their thumb or other fingers as way to calm themselves down. Up until the age of four, these habits are largely harmless. However, once they reach past that age, they can actively begin to harm their oral development and lead to an uneven bite. Our dentists are trained to help young patients and educate parents on the best steps to prevent habits like thumb-sucking and digit-sucking when you visit.
Pulp Therapy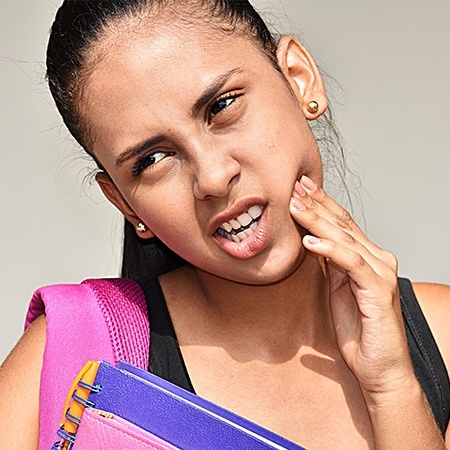 In cases where a baby tooth is severely decayed or damaged due to an injury, we can perform treatments that save the tooth. Rather than outright extract it, we want to do everything possible to nurture their tooth back to its previous health and function. Pulp therapy, a treatment similar to root canal, works to accomplish this. We always provide local anesthetic and explain each step of treatment in great detail, so you and your child can feel comfortable and confident prior to beginning the procedure.
Special Needs Children's Dentistry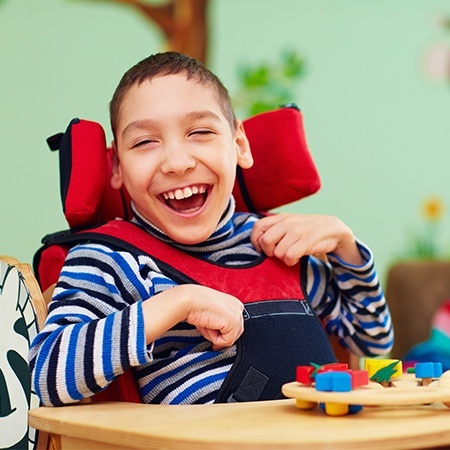 Finding a dental office that caters to your child's special needs shouldn't be difficult. At Shinkawa Dental, we want to do everything possible to create an accessible and accommodating environment for your child, regardless of what their needs may be. With that said, we ask that you call our dental office ahead of time should your child require special accommodations prior to their checkup or other treatment. This way, we can best prepare for your arrival and ensure their dental experience is a calm, positive, and productive one.