Experienced Fresno, CA Dentist
Get to Know
Dr. Adam H. Shinkawa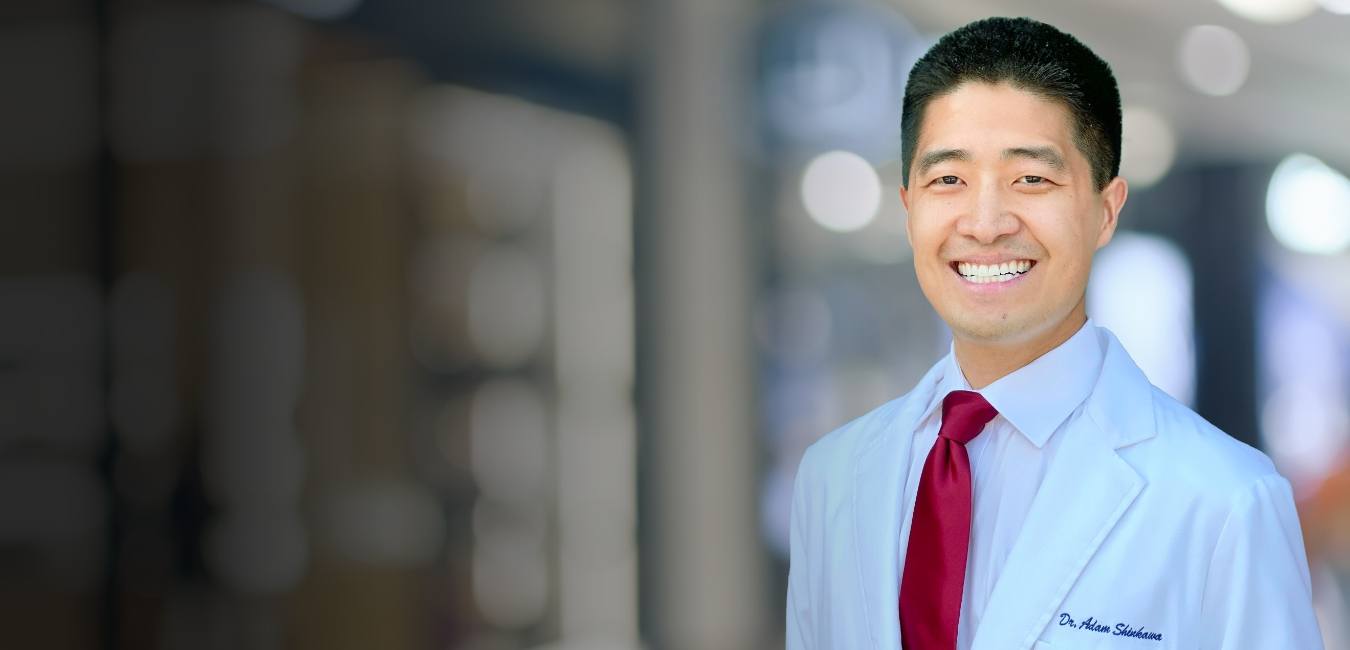 With over six years in the dental world so far, Dr. Adam couldn't be prouder to work alongside his father and sister here at Shinkawa Dental. What he loves most about this job is getting to create long-lasting relationships with patients and the people around him. His ultimate goal is to leave everyone he meets in life with a smile! He's also passionate about serving Fresno's underserved population by helping them gain access to quality care and oral health awareness. Interested in learning more about him? Just keep reading below.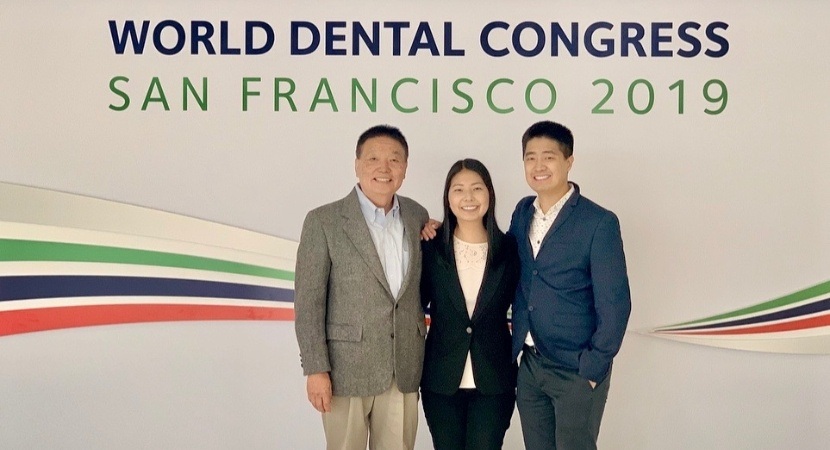 Why Did You Decide to
Become a Dentist?
Dr. Adam's first exposure to dentistry was through his father. He has very early memories of asking the man about X-rays and procedures he was performing. Dr. Gerry would patiently explain what diagnoses each X-ray indicated and what had to be done to fix the problems. Through high school, Dr. Adam shadowed his father and observed him the operatory, lab, film room, and dental office constantly. He especially enjoyed working in the lab, pouring and trimming dental models. The wonder that he felt as he handled each patient's situation inspired him to think of dentistry as an exciting career, but it wasn't until he spent time shadowing at a local dental clinic that he had an experience that clinched the decision for him.
During this time, Dr. Adam was lucky enough to witness the reaction of a seventy-year-old lady as she looked in the mirror to view her new dentures and saw a smile on her face that had not been present in many years. Tears welled in her eyes as she smiled and expressed her appreciation for the dentist and team. Dr. Adam experienced instant responses of joy from this, from goose bumps on his arms to a huge grin on his face! He was amazed how, in that moment, the realization of dentistry's power to dramatically change someone's personality and outlook became clear to him all at once. The woman had been eating virtually toothless with many of her teeth broken to the gum line – and suddenly, her smile and her chewing ability were restored. After witnessing this transformation, he realized that dentistry was absolutely the perfect future for him.
Where Did You
Study Dentistry?
After completing his undergraduate degree at Fresno State, Dr. Adam attended the same dental school as his father: University of the Pacific, Arthur A. Dugoni School of Dentistry. He has also completed continuing education courses through Spear and spent time focusing on Hiossen® Implants in particular. He is additionally Invisalign® and ClearCorrect Certified.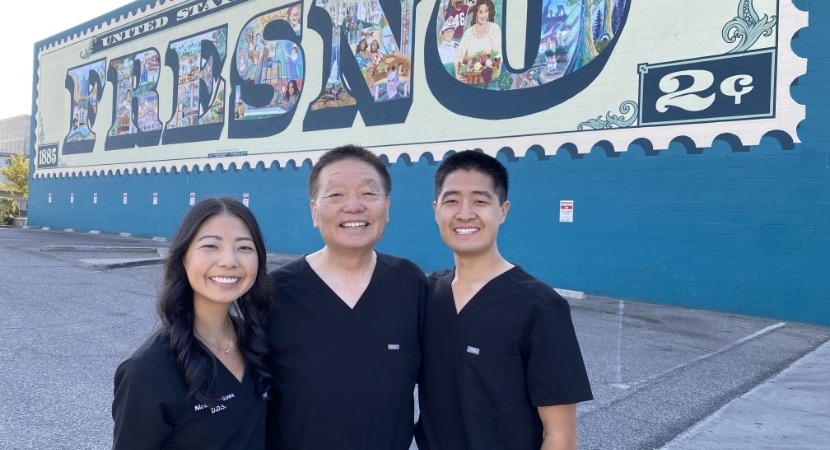 Outside of the Dental
Office, What Do You
Like to Do?
Family truly means the world to Dr. Adam – he wouldn't be where he is today without them! His father has been his hero, and he aspires to be as great of a dentist as him. His mother has always there too, providing wonderful homecooked meals, and his sister is his biggest cheerleader.
Outside of the dental world, Dr. Adam enjoys making a positive impact on the Fresno community. He's involved in several leading organizations, including the following:
Fresno's Leading Young Professionals (FLYP)
Downtown Academy
Leukemia and Lymphoma Society (Man of the Year candidate)
Executive Associations of Fresno (EAF)
These organizations have been eye-opening experiences and have allowed Dr. Adam the opportunity to connect and build relationships with people who also want to improve the community. It's a genuine pleasure! As for personal hobbies, you can often find him spending quality time with loved ones and traveling. His favorite vacation spot is San Francisco, and when given the opportunity, he enjoys going to San Francisco Giants and Golden State Warriors games.
Here's something interesting about Dr. Adam that you might not know: he was born with club foot! He had to have surgery at a very young age to correct his feet, which were turned inwards. He is so thankful that the procedure was a success, and he can walk and run like normal with only a few scars to show for it.