Emergency Dentistry – Fresno, CA
Stop Your
Dental Pain Today!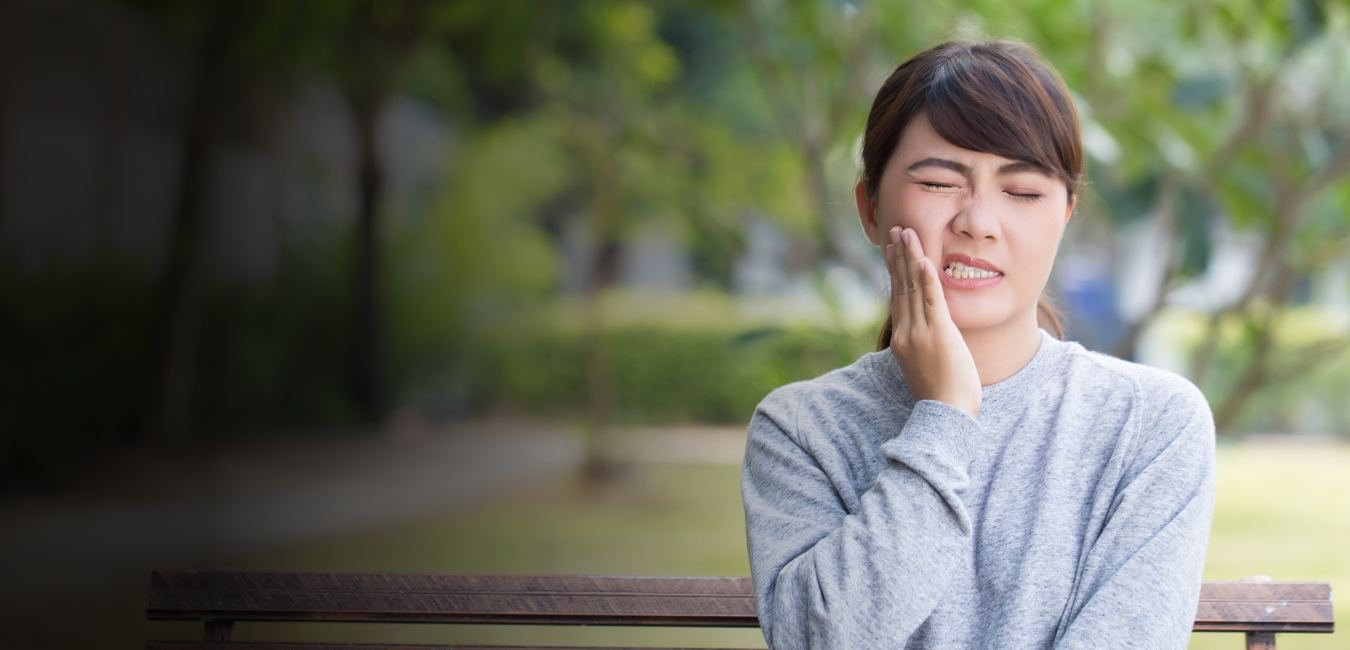 Keeping our community healthy is one of our top priorities at Shinkawa Dental. While that means performing basic preventive dental treatments, it also means making sure that we can be here for those who need to have an emergency issue (such as dental pain caused by an infection or physical injury) handled as swiftly as possible. The moment you notice something is amiss with your smile, no matter how minor you think it might be, don't hesitate to give our dental office a call and we'll do everything we can to see you the same day for emergency dentistry in Fresno, CA!
Why Choose Shinkawa Dental for Emergency Dentistry?
Same-Day
Dental Appointments
Available
Performs Necessary
Treatments to Stop
Your Discomfort
Offers In-House
Nitrous Oxide for
Improved Comfort
How to Handle Common Dental Emergencies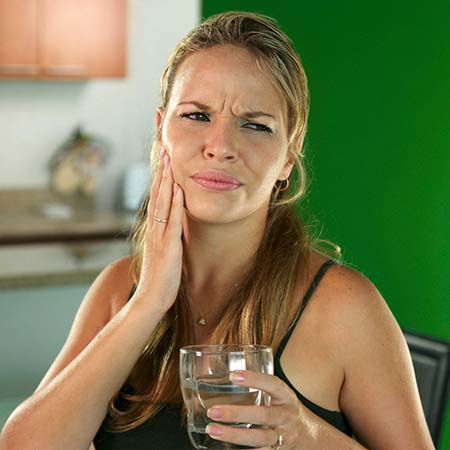 If you've never experienced a dental emergency before, you can still call our dental office to get advice on your condition and what you should do next. Not only that, but you can schedule an appointment the same day and ensure that you're getting the attention you need to treat your urgent dental issue sooner, rather than later. In the meantime, we want to do what we can to inform our patients on the best steps to take if they experience any of the following common dental emergencies.
Toothaches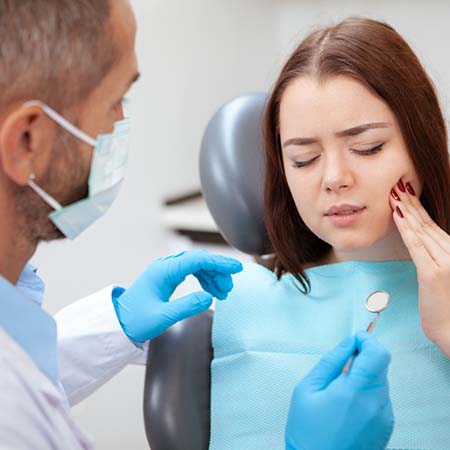 Use dental floss to remove any food debris that may be stuck in between your teeth. If discomfort continues, you can take an over-the-counter painkiller like ibuprofen to relieve any pain you're experiencing until you arrive at our dental office. If needed, our dental office is prepared to perform root canal therapy or tooth removal onsite but will only do so if absolutely necessary.
Knocked-Out Tooth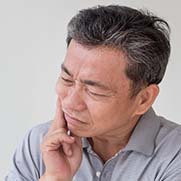 If your tooth has been knocked out, locate it and pick it up by the crown portion only. Do not touch the root or remove any tissue still attached. After gently rinsing any dirt from the tooth, place it back into your open socket to keep it preserved. You can also place it in salt water or milk for up to one hour. Just make sure to get to our dental office right away to improve your chances of having it reimplanted.
Broken/ Chipped Tooth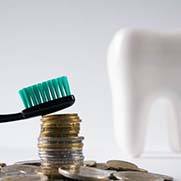 Keep any pieces of your tooth that you find and bring them to our dental office. If you experience any facial swelling, apply a cold compress to your face for 10 minutes at a time, then remove for an additional 10 minutes. Repeat this for up to one hour. We will likely need to place a dental crown to restore the tooth.
Lost Filling/ Crown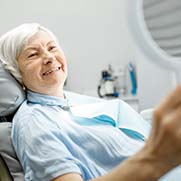 Dental fillings will need to be replaced if they come off, however, you can use dental cement to temporarily fill the exposed portion of the tooth before you arrive. If you have a dental crown that's come loose, you can use dental cement, denture adhesive, or sugar-free chewing gum (as a last resort) to temporarily reseat the crown until you get to our dental office.
How to Prevent Dental Emergencies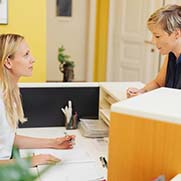 Dental emergencies can come out of nowhere, but that doesn't mean you can't avoid the majority of them by taking a few simple preventive steps. For example, we recommend that you:
Brush twice a day with a fluoridated toothpaste
Floss at least once a day
Commit to routine checkups and cleanings every six months
Avoid using your teeth as a tool
Never chew on inedible objects
Always wear the right protective oral appliance when you need one (either for contact sports or managing chronic teeth grinding and clenching)
The Cost of Treating Dental Emergencies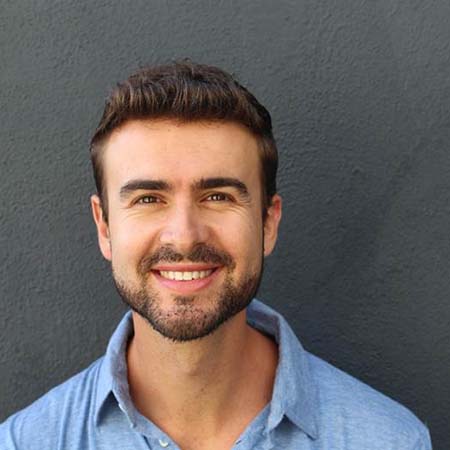 Every dental emergency is going to be different in terms of the cost, but that doesn't mean you shouldn't still give us a call if you experience one. For example, tooth pain could be resolved with a dental filling, but it may also need root canal therapy if an infection is present. Depending on the complexity of the treatment needed to treat your pain as well as the source of your dental issue, the cost of your care could be higher or lower. With that said, our dental office is happy to be in-network with multiple insurance plans, accept all PPO plans, and offer third-party financing if needed, meaning you have no reason to put off your care and allow your dental issue to get worse.
Emergency Dentistry FAQ's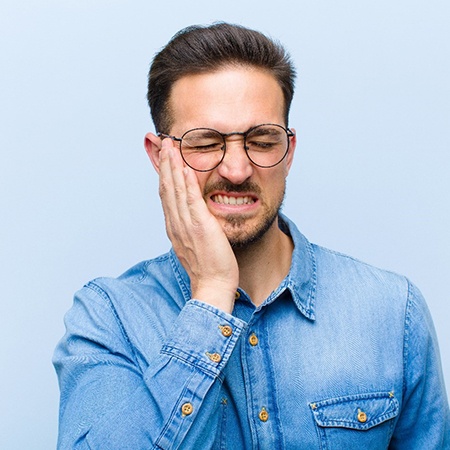 Are you still curious about seeing an emergency dentist? If so, you're in the right place. Please feel free to contact us and speak with one of our friendly staff members with any specifics. Until then, we've included the answers to some of the most frequently asked questions about emergency dentistry. Read on to get the information you need and satisfy your curiosity!
What Should I Do if I Fracture My Jaw?
For severe injuries that could be potentially life-threatening, including a jaw fracture, you should visit an urgent care facility. Emergencies like difficulty breathing, deep facial wounds, or jaw fractures require immediate medical attention. Once you've been treated, you can schedule a same-day appointment with our office to restore any damage that occurred in your smile.
What Should I Do if I'm Afraid of Seeing the Dentist?
If you're like millions of Americans who suffer from dental anxiety, you may want to put off your emergency treatment. However, you must remember that dental issues will only grow worse with time, leading to even more costly and extensive treatment. That's why you should contact us right away if you have an emergency. We offer sedation dentistry to keep our anxious and fearful patients calm and comfortable during their appointments. Our team of experts is committed to helping you feel relaxed and at-home for any dental services you need.
Why Visit the Dentist Instead of the ER?
For all dental injuries that are not life threatening, it's best to see us for a same-day appointment instead of going to the emergency room. These urgent care facilities are typically not equipped with the proper instruments or staff to repair your smile. At Shinkawa Dental, we have all the treatment options necessary to restore the health and beauty to our patient's teeth. Whether you need a dental crown, or a full tooth replacement, we are ready to help!
Is Tooth Sensitivity an Emergency?
Are you experiencing sensitivity in your smile? This can occur when you eat or drink extra cold and hot beverages, or simply if it's chilly outside. If you notice sensitivity, contact our office right away! While it's not necessarily an emergency, this symptom often tips off issues like decay, gum recession, and more, which is why a visit to see Dr. Shinkawa definitely doesn't hurt. In some cases, a simple change in your toothpaste or eating habits can alleviate this discomfort.
How Soon Do I Need Treatment After a Dental Emergency?
Unlike many medical conditions that can get better with time, dental problems will only grow worse. For example, a cracked tooth could easily break and require extraction if left untreated. Or, a simple cavity can turn into a necessary root canal. That's why it's vital that you visit our office as soon as you notice something wrong. A dental emergency is nothing to put off, and we'll typically be able to see you on the same day to get you out of pain fast!