Emergency Dentist — Fresno, CA
Stop Your Dental Pain Today!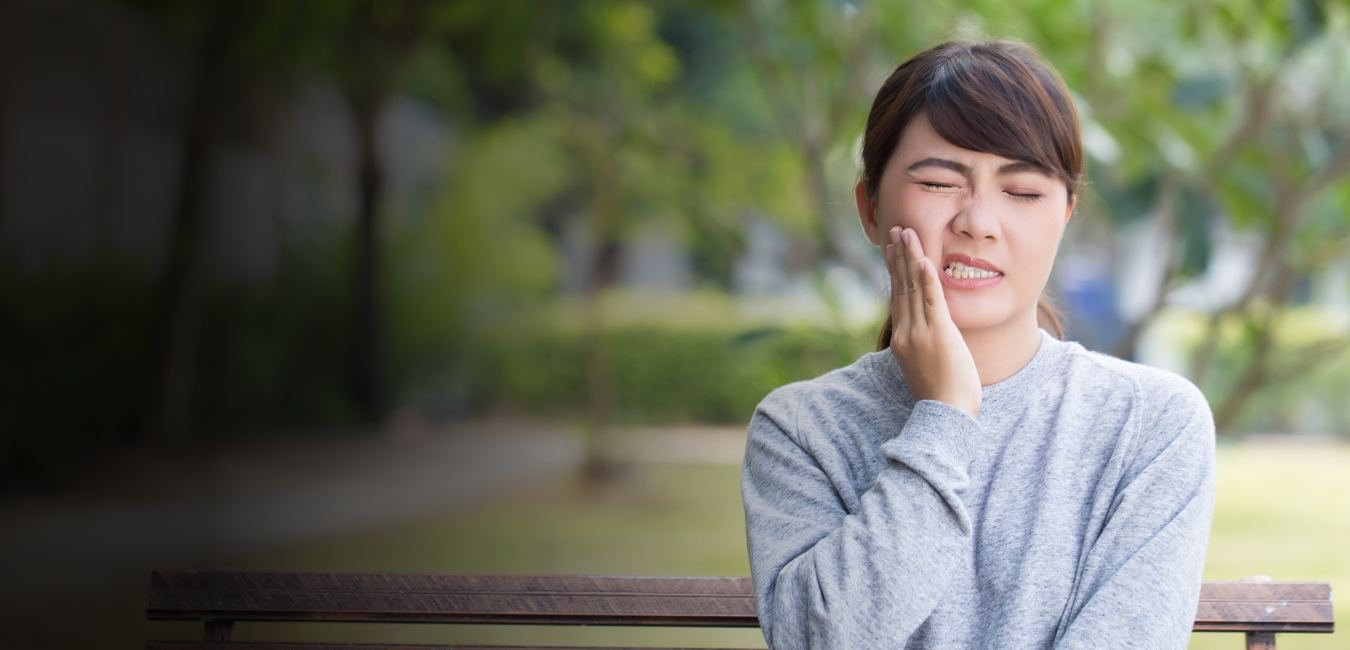 Keeping our community healthy is one of our top priorities at Shinkawa Dental. While that means performing basic preventive dental treatments, it also means making sure that we can be here for those who need to have an emergency issue (such as dental pain caused by an infection or physical injury) handled as swiftly as possible. The moment you notice something is amiss with your smile, no matter how minor you think it might be, don't hesitate to give our dental office a call and we'll do everything we can to see you the same day for emergency dentistry in Fresno, CA!
Why Choose Shinkawa Dental for Emergency Dental Care?
Same-Day Dental Appointments Available
Performs Necessary Treatments to Stop Your Discomfort
Offers In-House Nitrous Oxide
How We Treat Dental Emergencies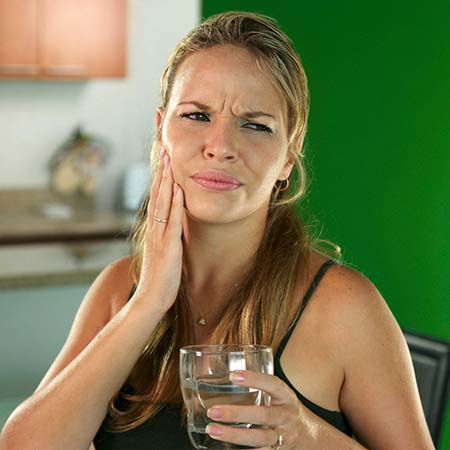 Same-day appointment: If you've never experienced a dental emergency before, you can still call our dental office to get first-aid tips on your condition and what you should do next. Not only that, but you can schedule an appointment the same day and ensure that you're getting the attention you need to treat your urgent dental issue sooner, rather than later.
Emergency exam: After you arrive at our office, one of our dentists will examine your smile and capture digital X-rays if necessary to confirm the cause and severity of your dental emergency. We'll also work quickly to get you out of pain however we can.
Review findings: Our team will go over our findings with you directly as well as break down treatment recommendations for your dental concerns. After explaining the estimated length of your care and costs, we'll seek your approval and then schedule additional appointments as needed. You will always know what to expect before committing to any treatments.
Get the care you need: While common services performed to treat dental emergencies include dental fillings, crowns, TMJ/TMD therapy, root canals, and tooth extractions, we may recommend other options to you if appropriate.
The Most Common Dental Emergencies
There are many types of dental emergencies that can occur, making them difficult to recognize for some. A few of the most common types of dental emergencies can be found below. After you call and schedule an appointment, we encourage you to inform yourself on the best next steps to take by going over our recommendations, all of which can vary depending on your emergency.
Understanding the Cost of Dental Emergencies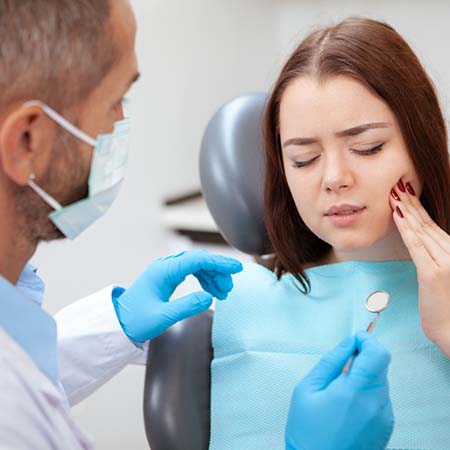 Every dental emergency is going to be different in terms of the cost, but that doesn't mean you shouldn't still give us a call if you experience one. Our office will gladly break down the cost of your treatment in detail so you know exactly what you're paying for, what it does to resolve your dental discomfort, and how it protects your long-term oral health.
Every Dental Emergency is Unique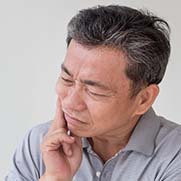 When you need to visit an emergency dentist for care, you'll find that the emergency exam is actually quite affordable. Our dentists will ask you about your symptoms, examine your mouth, capture X-rays, and do everything possible to pinpoint the exact cause of your dental emergency.
Until we perform these steps, we can't know for sure how much your emergency care will cost. For example, tooth pain could be resolved with a dental filling, but it may also need root canal therapy if an infection is present. In other cases, only a tooth extraction could resolve your dental emergency. Depending on the complexity of the treatment needed to treat your pain as well as the source of your dental issue, the cost of your care could be higher or lower.
With that said, we'll always describe our treatment plan to you directly beforehand, so you can make an informed decision about your care and set expectations as soon as possible.
Caring for Your Smile Can Save You Money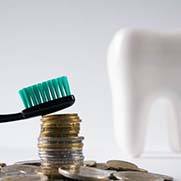 Dental emergencies can be unavoidable, especially if you had a bad fall or the reason you have a damaged tooth was not your fault. However, the majority of them are preventable. By completing routine checkups every six months and practicing consistent at-home oral care, you can dramatically reduce your risk for dental emergencies and save hundreds of dollars on emergency visits.
Additionally, you should never put off a visit if you notice something is wrong with your tooth. By taking care of the problem early, you can reduce the risk of needing more complex dental treatments to resolve your concerns. For example, tooth pain could only need a dental filling when treated early, whereas waiting could allow the decay to turn into an infection and require root canal therapy.
Does Dental Insurance Cover Dental Emergencies?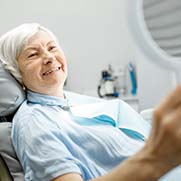 Our dental office is happy to be in-network with multiple insurance providers and accept all PPO plans, meaning you have no reason to put off your care and allow your dental issue to get worse. In most cases, dental insurance plans will offer some level of coverage for emergency dental visits. While it can vary from plan to plan, they tend to offer at least one visit per year in many cases.
In addition, common services intended to treat hurting or damaged teeth, such as root canal therapy and extractions, often receive at least partial coverage (between 80% and 50%). Keep in mind that your plan is likely different from someone else's, so make sure to confirm your coverage with your insurance company ahead of time. If you have questions, our office will help however it can.
Other Options for Making Dental Emergencies Affordable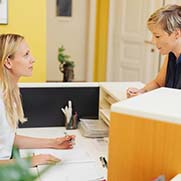 We understand if you do not currently have dental insurance at this time, which is why we offer other options to make your dental care more affordable. For example, low-to-zero interest financing through CareCredit allows you to pay for care over the span of several months, rather than all upfront. This means even the most expensive emergency procedures can be fit into a monthly budget.
Alternatively, our in-house dental savings plan provides coverage for emergency exams and discounts on treatments designed to treat severely damaged teeth (including dental crowns, root canal therapy, and extractions.)
Shinkawa Dental is prepared to help you address your dental emergency as well as better understand the costs associated with your care. Don't wait to call for help; we'll even try to get you seen the same day you get in touch!
How to Prevent Dental Emergencies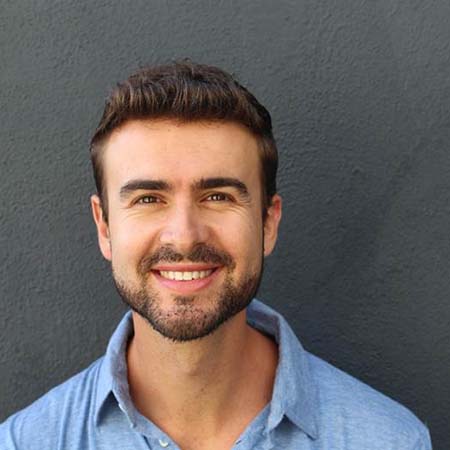 Our team is always ready to help you get your oral health back on track if necessary, but we would much rather help you avoid dental problems than see you suffer with the pain of decayed or damaged teeth! While we recognize that some dental emergencies are inevitable, most can be avoided via some simple preventive steps. Good oral hygiene, being careful about what you eat, and minimizing the risk of physical trauma can all greatly reduce your chances of suffering from a serious and sudden dental problem.
Focus on Oral Hygiene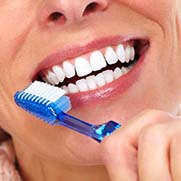 When harmful bacteria are allowed to flourish in the mouth, they attack both the teeth and gums. Eventually, they lead to cavities and gum disease. Good oral hygiene plays a huge role in controlling bacterial growth and strengthening your teeth. Here are some key components of an effective oral hygiene routine:
Brush your teeth twice a day with a soft-bristled brush and fluoridated toothpaste. Be sure to clean the backs of your teeth and the area along the gumline.
Floss once a day. Flossing cleans the tight spaces between teeth that your toothbrush can't reach. If you are unsure about how to floss properly, your dental hygienist would be happy to help you refine your technique.
Drink plenty of water. Water helps to rinse away food particles and bacteria. It also encourages saliva production.
Be Careful About What You Eat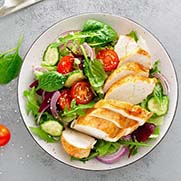 Sugar is one of the worst things for your oral health. It encourages plaque formation, which in turn leads to cavities. It is best to enjoy sweet treats in moderation. When you do indulge, be sure to sip on some water immediately afterward. It's also wise to avoid extremely hard foods, such as jawbreaker candies, because these could break your teeth.
Instead, your diet should center on tooth-friendly foods. For example, low-sugar dairy products are rich in calcium, which helps to fortify teeth. Leafy greens and crunchy vegetables are also excellent choices.
Avoid Physical Trauma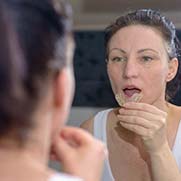 If you often wake up with a sore jaw, you might grind and clench your teeth at night. Eventually, the grinding and clenching could contribute to serious dental damage. Your dentist can provide you with a custom nightguard or another form of treatment to protect your teeth while you sleep.
Also, if you play sports, bear in mind the importance of wearing a mouthguard. Mouthguards that you buy over the counter provide a degree of protection, but custom mouthguards from a dentist are much more comfortable and effective.
Attend Preventive Checkups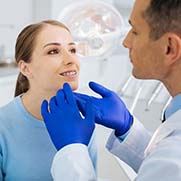 Checkups give your dentist the opportunity to identify and treat dental problems before they lead to an emergency. Plus, the thorough cleanings you receive at preventive checkups remove tartar from your teeth (tartar is the hardened form of plaque, and it is impossible to remove with at-home oral hygiene tools). Most adults should visit their dentist at least twice a year for preventive care. However, if you have active gum disease or other serious oral health issues, more frequent visits may be necessary.
Dental Emergency FAQ's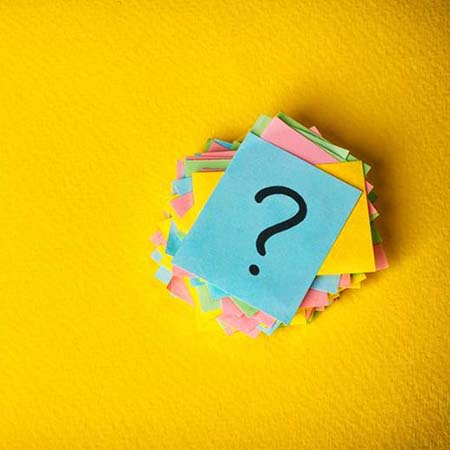 Are you still curious about seeing an emergency dentist? If so, you're in the right place. Please feel free to contact us and speak with one of our friendly staff members with any specifics. Until then, we've included the answers to some of the most frequently asked questions about emergency dentistry. Read on to get the information you need and satisfy your curiosity!
What should I do if I fracture my jaw?
For severe injuries that could be potentially life-threatening, including a jaw fracture, you should visit an urgent care facility. Emergencies like difficulty breathing, deep facial wounds, or jaw fractures require immediate medical attention. Once you've been treated, you can schedule a same-day appointment with our office to restore any damage that occurred in your smile.
What should I do if I'm afraid of seeing the dentist?
If you're like millions of Americans who suffer from dental anxiety, you may want to put off your emergency treatment. However, you must remember that dental issues will only grow worse with time, leading to even more costly and extensive treatment. That's why you should contact us right away if you have an emergency. We offer sedation dentistry to keep our anxious and fearful patients calm and comfortable during their appointments. Our team of experts is committed to helping you feel relaxed and at-home for any dental services you need.
Why visit the dentist instead of the ER?
For all dental injuries that are not life threatening, it's best to see us for a same-day appointment instead of going to the emergency room. These urgent care facilities are typically not equipped with the proper instruments or staff to repair your smile. At Shinkawa Dental, we have all the treatment options necessary to restore the health and beauty to our patient's teeth. Whether you need a dental crown, or a full tooth replacement, we are ready to help!
How soon do I need treatment after a dental emergency?
Unlike many medical conditions that can get better with time, dental problems will only grow worse. For example, a cracked tooth could easily break and require extraction if left untreated. Or, a simple cavity can turn into a necessary root canal. That's why it's vital that you visit our office as soon as you notice something wrong. A dental emergency is nothing to put off, and we'll typically be able to see you on the same day to get you out of pain fast!