Teeth Whitening – Fresno, CA
Get the White Teeth and Beautiful Smile You've Always Wanted
Stubborn stains can surface for various reasons, from certain medications and the natural aging process to frequent consumption of dark-colored beverages, like soda and coffee. Regardless of the cause, you don't have to settle for yellow, discolored teeth moving forward. On the contrary, you can have the white teeth and beautiful smile you've always wanted thanks to our in-office and take-home teeth whitening treatments in Fresno, CA! To take the next step forward, schedule a consultation with our team. You're also welcome to read on to learn more about the teeth whitening process!
Why Choose Shinkawa Dental for Teeth Whitening?
Earned The People's Choice Award for Best of Central California
Flexible Financing and Special Offers Available
Appointments As Early As 7 AM Throughout the Week
Who Is a Good Candidate for Teeth Whitening?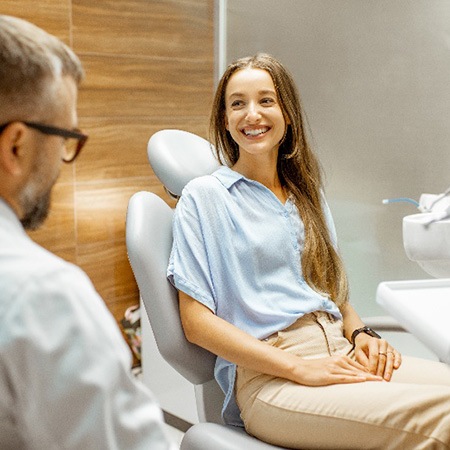 The best way to find out if you're a candidate for teeth whitening is by talking to one of our talented cosmetic dentists. Although each patient's smile goals are unique, our goal across the board is to give you the gorgeous grin you want while also preserving your oral health. That's why we need to consider numerous factors, including the cause of your discoloration and the state of your teeth and gums. Rest assured that no matter what, we will go the extra mile to ensure the end result is a smile that's healthy, strong, and beautiful.
How Does Teeth Whitening Work?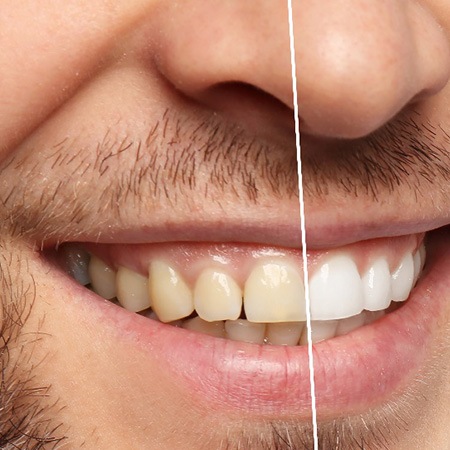 With GLO teeth whitening, Opalescence Boost, and Opalescence GO, you can blast away stubborn stains from the comfort of your own home or in a single visit at our Fresno dental office. Here's what you need to know about our in-office and take-home teeth whitening treatments:
Take-Home Teeth Whitening
As you may have guessed from the name, our take-home teeth whitening treatments allow you to remove stubborn stains while relaxing on the couch, chilling by the pool, or whatever else is on your agenda for the day. We will provide you with everything you need, from the applicators and whitening gels to detailed instructions on what to do. Over the course of two weeks, you'll notice the shade of your teeth getting brighter and brighter!
In-Office Teeth Whitening
Unlike take-home teeth whitening, our in-office treatments are conducted in a single visit. We will take care of the application process while you relax. At the end of the hour, your teeth will be up to eight shades whiter! That's why this option is very popular among patients who have a wedding, job interview, or another important event coming up.
Tips for Maintaining Your Brighter Smile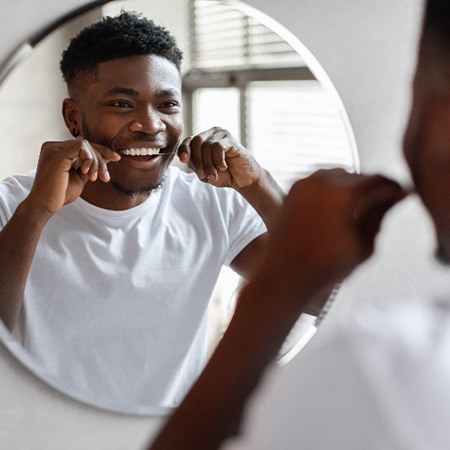 To prevent discoloration from resurfacing, we recommend:
Brushing, flossing, and rinsing with mouthwash consistently.
Visiting us semi-annually for a checkup and cleaning.
Using a straw when drinking soda, wine, juice, and other dark-colored beverages.
Refraining from smoking or using any other tobacco products.
Eating light-colored foods often, like oatmeal, plain yogurt, and scrambled eggs.
Understanding the Cost of Teeth Whitening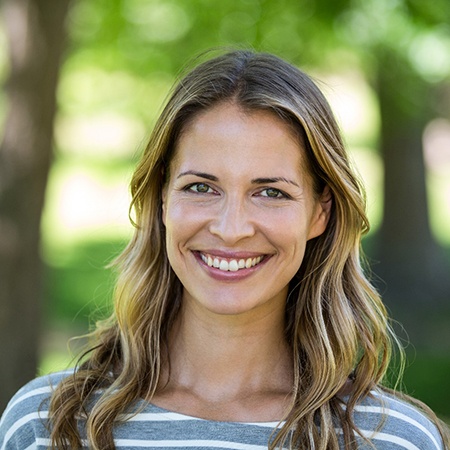 Teeth whitening isn't normally covered by dental insurance, but the benefits of a brighter smile can make it well worth fitting into your budget. When we are discussing your teeth whitening options during your initial visit to our office, we will give you an idea of how much you will likely need to pay for the procedure, explain the factors that may contribute to the final cost, and walk you through your available financial options.
Factors That Affect the Cost of Teeth Whitening
On the one hand, a single whitening treatment normally comes at a set price. On the other hand, there's the question of how many treatments you'll end up needing. You may end up having to make room in your budget for multiple whitening sessions if a single treatment isn't enough to achieve the results you want due to severe staining.
In some cases, you may also need to account for the cost of other necessary procedures. For example, any cavities must be treated appropriately before the whitening process can begin. Additionally, you may want to replace any existing crowns or veneers so that they continue to match the color of your other teeth post-whitening.
Types of Teeth Whitening: What Do They Cost?
You may be wondering how your various options for whitening compare in terms of price. Here's a quick summary:
In-office whitening normally costs between $400 and $800, although this isn't always the case.
Take-home whitening may cost a few hundred dollars if it's being provided by a dental professional.
Over-the-counter whitening trays often cost a hundred dollars or less. (Note that, unlike professional take-home whitening, store-bought trays aren't customized for your smile.)
Whitening strips and gels may fall in the range of $20 to $40, making them the cheapest whitening method.
Inexpensive Teeth Whitening vs. Professional Teeth Whitening
It may seem like that you can save money by going with store-bought whitening options, but the results may not be what you're hoping for. Not only can it take months to get the shade you want using whitening strips and gels, but you may not see much of a change at all when it comes to severe dental stains. Professional treatments are not only faster, but they're generally more effective when it comes to extensive discoloration. In short, it's important to remember that the quality of a given whitening treatment is often reflected by the cost.
Options for Making Teeth Whitening Affordable
One way to make paying for teeth whitening easier is to sign up for CareCredit financing. All you need to do is choose a payment plan that matches your needs. Then, instead of paying the entire cost of teeth whitening in one lump sum, you can make a number of monthly payments that won't strain your wallet as much. Feel free to speak to our team members if you'd like more information about CareCredit financing.
Teeth Whitening FAQs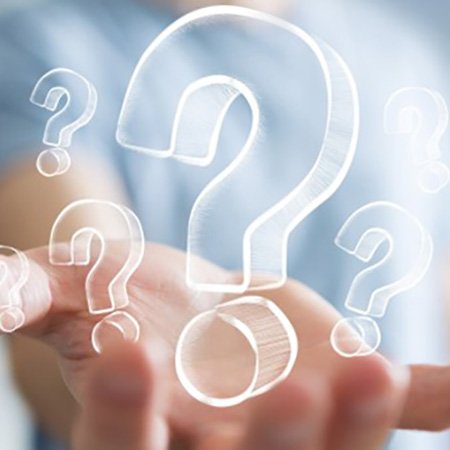 Teeth whitening in Fresno can reveal the bright smile you desire, but it's a big decision. Don't worry if you have a few concerns because your dentist at Shinkawa Dental will explain everything during your consultation. In the meantime, here are the answers to the most frequently asked questions about teeth whitening to help determine if it's right for you.
Does Teeth Whitening Cause Tooth Sensitivity?
Teeth whitening has a bad reputation for causing tooth sensitivity, but there's nothing to fear. Our office uses the most trusted whitening systems to provide noticeable results safely. Teeth whitening should not cause any sensitivity when used on patients with good oral health. Overusing whitening products, including those available over-the-counter, can damage your enamel, which can lead to tooth sensitivity. It's best to space out your whitening treatments to avoid discomfort. If you have a history of sensitive teeth, your cosmetic dentist can cater your treatment to your specific needs. They may also recommend using specialty toothpaste to block any pain signals. It's best to avoid any hot or cold foods and drinks for 24 hours after your whitening treatment.
Does Teeth Whitening Damage Your Enamel?
Whitening treatments will not damage your enamel if you're a candidate for the procedure. Your cosmetic dentist in Fresno will ensure your teeth and gums are healthy before moving forward. It's best to avoid overusing whitening products to prevent damaging your enamel.
Does Teeth Whitening Work on Dental Crowns?
Although our whitening systems are effective, they won't work on dental crowns. Restorations aren't porous, like your enamel. As a result, whitening agents will not penetrate them to improve their color. This can cause your crown to remain darker than your natural teeth, making it stick out like a sore thumb. Not to mention, whitening agents can weaken the bonding material holding your crown in place. If you have a crown, you can still achieve the improvement you want. Your cosmetic dentist will create the strategy you need to ensure consistent results without damaging your restoration.
Can I Use My Dental Insurance for Teeth Whitening?
Dental insurance doesn't cover teeth whitening because it's an elective service. However, you may be able to use your benefits for your consultation, diagnostic treatments, or preliminary procedures, like a cleaning and checkup. A member of our office will work on your behalf with your dental insurance to maximize any applicable coverage. They will explain how your insurance is being used and if you owe any remaining balance. Our office offers several solutions to keep a bright smile within everyone's budget, including monthly payments.
How Long Does Teeth Whitening Last?
Teeth whitening can last for many months or years, depending on your aftercare routine. Commit to brushing, flossing, and visiting your dentist every 6 months to prevent new stains. Limit your consumption of any foods or drinks that may stain your enamel, like coffee or red wine. Don't smoke or use tobacco to prevent discoloration. Your dentist can also provide you with a touch-up kit to maintain your results.