Replace Missing Teeth – Fresno, CA
Fill the Gap,
Make Your Smile Complete
While it may be surprising to some, over 150 million Americans are missing at least one tooth. It's estimated that over 40 million Americans are missing all of their teeth! In the event you're missing any number of teeth, it's imperative that you start thinking about how you're going to replace them. Doing so means you're taking the right steps to protect your long-term oral health. At Shinkawa Dental, you have multiple options to consider. Give us a call and we'll help you determine the best solution to replace missing teeth in Fresno, CA!
Why Choose Shinkawa Dental for Replacing Missing Teeth?
Dental Implant
Placement & Restoration
In-House
Materials Designed
to Blend in With
Your Natural Teeth
Advanced Technology
Improves Planning and
Treatment Process
Dental Bridges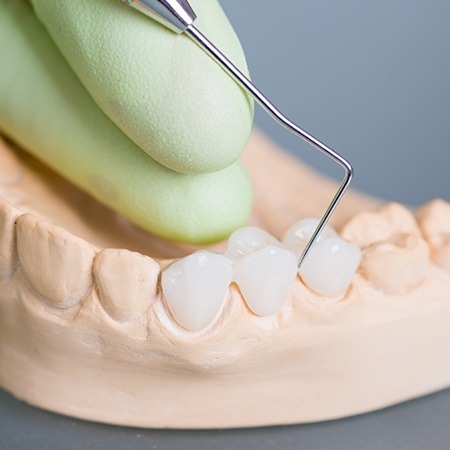 Missing a single tooth? Got multiple consecutive teeth to replace? With dedicated dental bridges, you can fill the gap in your smile, keep your bite even, and make it easier to eat the foods you enjoy. Dental bridges consist of multiple crowns fused together. The crowns in the center are designed to fill the space left in your smile, while the crowns on either end sit on top of natural teeth that are been modified to act as anchors.
Learn More About Dental Bridges
Dentures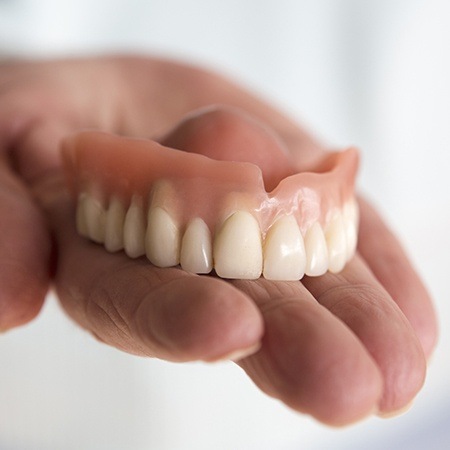 Whether you have missing teeth on opposite sides of your mouth or you need to replace all the teeth in your arch, Shinkawa Dental can provide you with a dedicated full or partial denture depending on your specific needs. Partial dentures are held in place metal hooks that wrap around existing teeth. Full dentures rely on the natural shape of your mouth as well as suction to the gums to remain stable.
Dental Implants
If you want the best tooth replacement possible, it's difficult to recommend any other treatment besides dental implants. These titanium posts are designed to integrate with existing bone tissue, hold dedicated restorations that can replace any number of teeth, and make chewing and speaking look and feel natural. While treatment does require oral surgery and a higher upfront cost, no other tooth replacement can tout the longevity and functionality of dental implants.