Cosmetic Dentistry – Fresno, CA
Achieve a
Picture-Perfect Smile
Helping patients reach positive oral health is always our top priority. However, just because you don't have any dental disease doesn't necessarily mean you're happy with your smile's appearance. If you're tired of hiding your smile due to chips, stains, gaps, or other cosmetic concerns, don't wait a minute longer to call Shinkawa Dental and schedule an appointment. We offer many methods for enhancing your smile with cosmetic dentistry in Fresno, CA, so you can achieve the smile you've always wanted.
Why Choose Shinkawa Dental for Cosmetic Dentistry?
In-House and Take-Home Teeth Whitening Available
Metal-Free Restorations for Best Esthetics
See Your Future Smile with Digital Imaging
Porcelain Veneers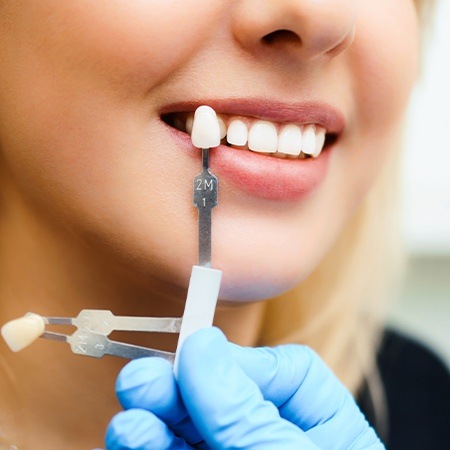 When there are multiple imperfections in your smile, sometimes it's better to choose a treatment that works to cover all of them at the same time. With porcelain veneers, which are ultra-thin sheaths of dental ceramic designed to cover any and all imperfections. If you are interested in what porcelain veneers could look like before they are placed, our dentists can create a wax-up, which physically simulates veneers and makes it easier to set expectations before we make any significant modifications to your existing enamel.
Metal-Free Dental Restorations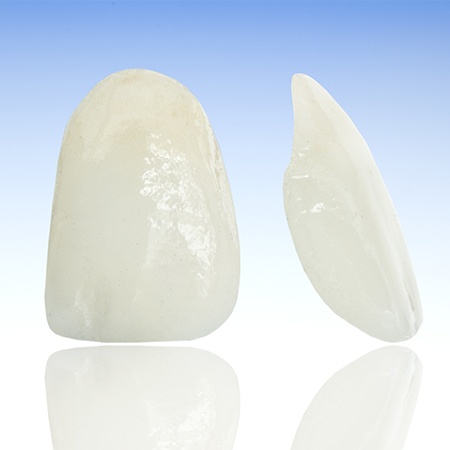 Without natural-looking restorations, helping you achieve the smile of your dreams would be quite difficult. That's why our dentists make use of metal-free Bruxzir Monolithic Zirconia as well as E. Max and lithium disilicate materials to create your dental restorations. The result is a crown, veneer, or other option that brings your smile back to its original luster and appearance. Each restoration is customized with your specific needs in mind, so you can feel confident about your future smile.
Dental Bonding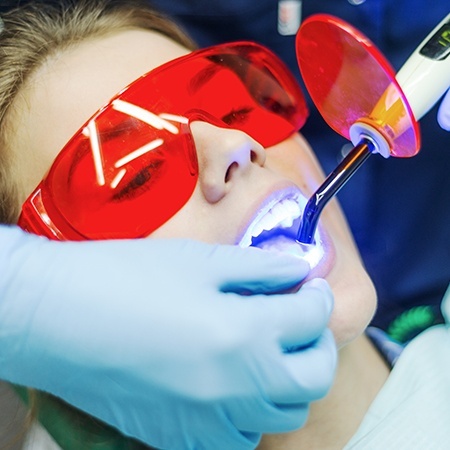 Do you have minor chips or cracks that are purely cosmetic in nature but distract from your overall smile? You don't need to receive a full crown or porcelain veneer just to hide it. Instead, direct bonding may be a more reasonable (and affordable) solution. This treatment uses composite resin, much like dental fillings, and can be easily molded and shaped around the tooth to restore its esthetic. In most cases, we can even complete treatment in a single appointment!
Teeth Whitening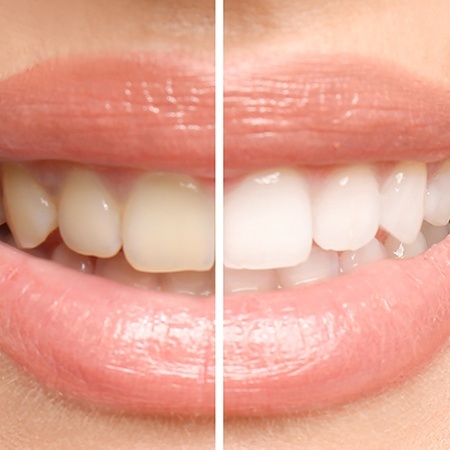 Sometimes a round or two of teeth whitening can make all the difference in your smile's appearance. Stains can develop as you age or when you drink staining foods and beverages. Shinkawa Dental offers powerful in-office and take-home solutions to whiten teeth multiple shades. Making use of GLO teeth whitening, Opalescence Boost, and Opalescence GO, you can either complete a powerful round of in-house whitening for fast results or complete whitening on your own time with take-home kits.
Learn More About Teeth Whitening
Invisalign Clear Braces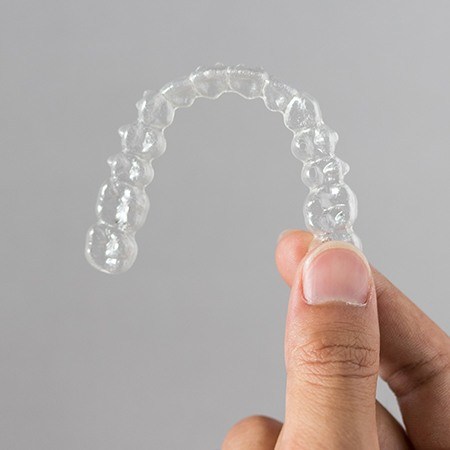 If crooked, gapped, or crowding teeth have got you second-guessing about showing off your smile and you do not want to receive metal braces, Invisalign may be the best option. Ideal for addressing mild to moderate levels of misalignment, Invisalign makes use of several clear aligners customized to shift your teeth into straighter and healthier positions. Using the iTero digital impression scanner, we can capture detailed images of your mouth, then send this data to Invisalign, which will create your clear aligner series.
Gum Recontouring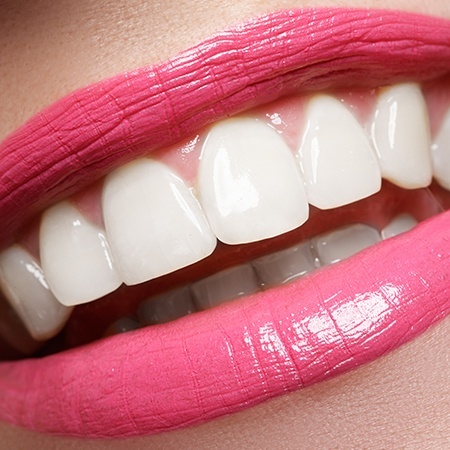 Excess gum tissue can not only make teeth appear stubby or your smile "gummy," but it can actually get in the way of restorations that need to be placed. By gently recontouring and reshaping your gum tissue, we can effectively, yet conservatively improve your smile's appearance. Gum recontouring also works to make the gumline more even, providing an additional esthetic benefit toy our appearance. Depending on the complexity of your treatment plan, we can complete gum recontouring in one to two visits.
Digital Imaging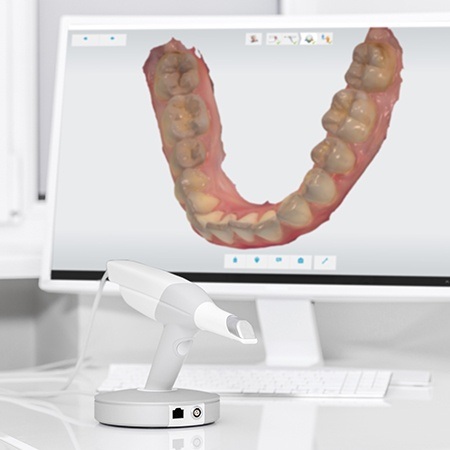 Those who have never completed cosmetic treatment before may feel hesitant to complete a smile makeover at all and that's okay. We want to help you set expectations from the moment you walk into our dental office, which is why we've implemented digital imaging software into our dental office! After taking a photo of your smile, we can simulate what it could look like following porcelain veneers, teeth whitening, direct bonding, or any other cosmetic treatment! You can even take the photo home if you need additional time to consider your options.
Understanding the Cost of Cosmetic Dentistry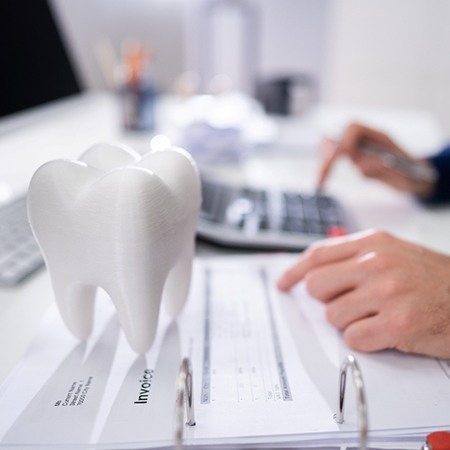 While researching cosmetic dentistry in Fresno, you must consider several factors like the experience of your dentist and the services they offer. Of course, we know that one of the first things you may want to know is how much it'll cost. Well, it's impossible to provide an accurate cost estimate without a consultation. In the meantime, you can learn more about which factors can influence the overall price of your treatment.
What Cosmetic Dental Service is Right for Me?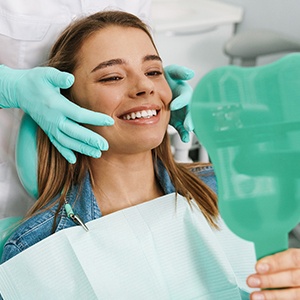 Most patients are interested in whitening, straightening, or correcting the shape of their teeth. Fortunately, many smile-enhancing services can help you accomplish just that, including:
Veneers – From minor chips to severe discoloration, veneers can address multiple dental imperfections at once. Although it requires a higher investment upfront, you can expect your results to last well over 15 years with proper care and maintenance!
Dental Bonding – If you have small cracks or stains in your teeth, dental bonding is an effective solution you should consider. Keep in mind that this treatment will need to be redone every few years, which means you'll need to factor in the price of follow-up treatments down the road.
Teeth Whitening – Do you want to improve the color of your smile? Professional teeth whitening is a relatively quick, cost-effective way to brighten your grin. However, it can't alter the shape or position of your teeth, which means you'll need to explore other options if those are changes you want to make.
Invisalign – Traditional metal braces are no longer your only option for a straighter smile. Invisalign uses a series of clear aligners to discreetly and comfortably move your teeth into proper alignment. However, this treatment can be a big investment for a service that won't change the color or shape of your teeth.
Gum Recontouring – Patients with a "gummy" smile may want to consider gum recontouring. Although the cost can be higher, the results can easily last for a lifetime.
Why Cosmetic Dentistry Can Be an Investment Worth Making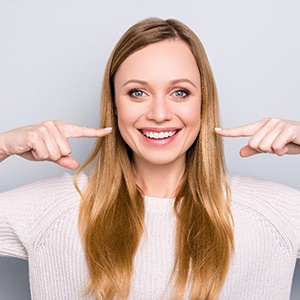 Cosmetic dentistry isn't considered "medically necessary", which is why it's typically not covered by dental insurance. As a result, you may be wondering if it's worth the out-of-pocket expenses. Well, many patients find it to be worth every penny! Transforming your smile can boost your confidence and improve your overall quality of life. Once you do it, you'll be wondering why you didn't invest in yourself sooner.
How to Make Cosmetic Dentistry Affordable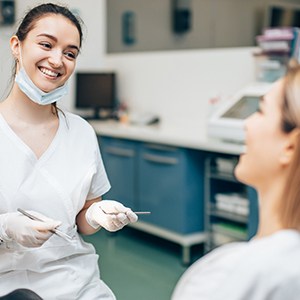 Are you worried your treatment will cost you an arm and a leg? Don't worry – we offer several financing options to help make cosmetic services as affordable as possible. Some of those include:
CareCredit Financing – This option allows you to split up the total cost of your treatment into smaller monthly installments at little-to-no interest. It'll help make any service fit your budget!
In-House Dental Plan – For one low annual fee, you can get all the preventive dental care you need and enjoy discounts on all other services. Our plan allows you to enjoy the benefits of traditional dental insurance without the hassle.
Special Offers – Currently, you can get Invisalign for as low as $349 a month. We're also offering a complimentary smile makeover consultation. Our special offers are updated every month, so be sure to check our website for the latest deals!
Cosmetic Dentistry FAQs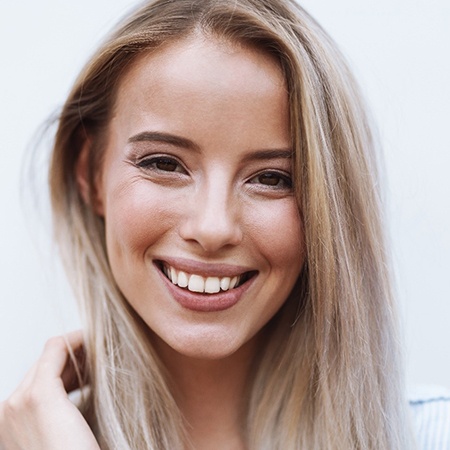 Are you unhappy with your smile? You're not alone. Millions of people aren't satisfied with their grins for many different reasons. Luckily, cosmetic dentistry in Fresno can easily transform your pearly whites into a set you'll love. Before committing to anything, we understand you may have a few questions about our services. At Shinkawa Dental, we want you to be as well-informed as possible, which is why we've decided to answer some frequently asked questions below.
Is Cosmetic Dentistry Expensive?
Cosmetic dentistry has a pricey reputation mainly because dental insurance rarely covers it. However, that doesn't necessarily mean it's expensive. Our practice offers additional financing options to help make your treatment affordable. With CareCredit financing, you can split up the total cost of your care into smaller monthly installments at little-to-no interest. We also have an in-house dental plan that allows you to enjoy all the benefits of traditional insurance without the hassle of it all. If you'd like to learn more ways to reduce your out-of-pocket expenses, don't hesitate to reach out.
Does Cosmetic Dentistry Hurt?
Many patients are hesitant to move forward with cosmetic dentistry because they're worried it'll be painful. Rest assured – our team will do everything we can to make your treatment as comfortable as possible. The good news is that most cosmetic dental treatments, like whitening and bonding, don't even require a local anesthetic. Of course, more invasive treatments like veneers will require some numbing beforehand. Keep in mind that your mouth may feel sore and sensitive for a few days following your cosmetic procedure. However, it should be temporary and easily manageable with over-the-counter pain medication.
Why Is Cosmetic Dentistry So Popular?
For many years, dentistry was solely focused on preventing and treating dental problems. However, people nowadays have better oral health thanks to modern techniques, technology, and education. As a result, they're able to focus on improving the appearance of their smile rather than just fixing damage. Having an attractive smile comes with several incredible benefits, such as better career prospects, increased confidence, and improved overall quality of life. It's easy to see why so many people are interested in correcting their dental flaws these days!
How Do I Choose a Cosmetic Dentist?
Since the American Dental Association (ADA) doesn't recognize cosmetic dentistry as a specialty, any dentist can claim to be a cosmetic dentist. Because of that, it can be difficult to find a professional with the best credentials and skills to meet your needs.
That said, here are a few tips to keep in mind as you search for a cosmetic dentist in Fresno:
Make sure they belong to the American Academy of Cosmetic Dentistry (AACD)
Look at before and after photos of previous patients
Read up on patient reviews, particularly those regarding cosmetic treatments
Look into the dental technology they use
Find a dentist with other financing options, like CareCredit or an in-house savings plan
"Best of Central California" Cosmetic Dentist
As the gold winner of the 2023 award for Best of Central California, you can be sure to receive top-tier dentistry with our dental team. Whether you want to brighten your teeth or address multiple dental flaws, we are committed to offering customized and reliable solutions for improving your smile!