Cosmetic Dentistry – Fresno, CA
Achieve a
Picture-Perfect Smile
Helping patients reach positive oral health is always our top priority. However, just because you don't have any dental disease doesn't necessarily mean you're happy with your smile's appearance. If you're tired of hiding your smile due to chips, stains, gaps, or other cosmetic concerns, don't wait a minute longer to call Shinkawa Dental and schedule an appointment. We offer many methods for enhancing your smile with cosmetic dentistry in Fresno, CA, so you can achieve the smile you've always wanted.
Why Choose Shinkawa Dental for Cosmetic Dentistry?
In-House and Take-Home Teeth Whitening Available
Metal-Free Restorations for Best Esthetics
See Your Future Smile with Digital Imaging
Porcelain Veneers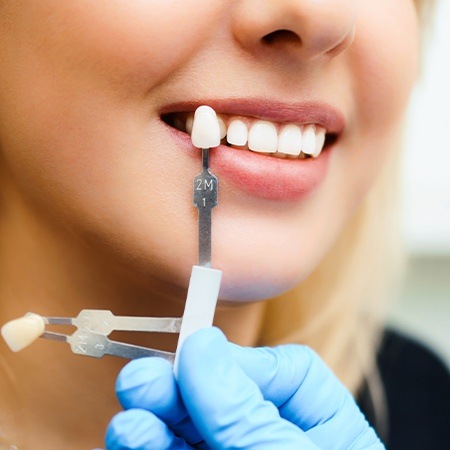 When there are multiple imperfections in your smile, sometimes it's better to choose a treatment that works to cover all of them at the same time. With porcelain veneers, which are ultra-thin sheaths of dental ceramic designed to cover any and all imperfections. If you are interested in what porcelain veneers could look like before they are placed, our dentists can create a wax-up, which physically simulates veneers and makes it easier to set expectations before we make any significant modifications to your existing enamel.
Metal-Free Dental Restorations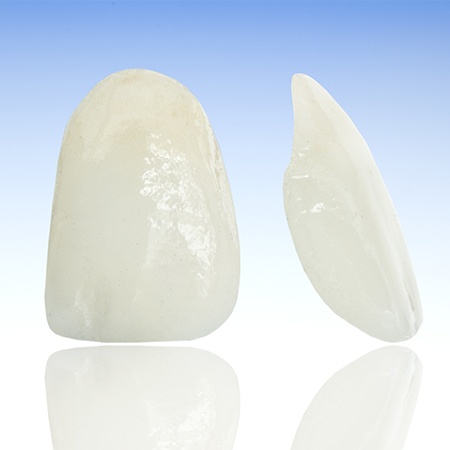 Without natural-looking restorations, helping you achieve the smile of your dreams would be quite difficult. That's why our dentists make use of metal-free Bruxzir Monolithic Zirconia as well as E. Max and lithium disilicate materials to create your dental restorations. The result is a crown, veneer, or other option that brings your smile back to its original luster and appearance. Each restoration is customized with your specific needs in mind, so you can feel confident about your future smile.
Dental Bonding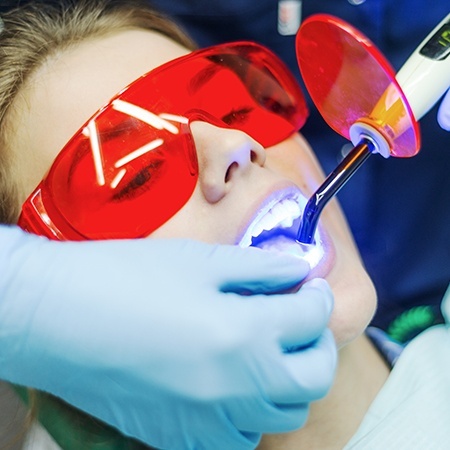 Do you have minor chips or cracks that are purely cosmetic in nature but distract from your overall smile? You don't need to receive a full crown or porcelain veneer just to hide it. Instead, direct bonding may be a more reasonable (and affordable) solution. This treatment uses composite resin, much like dental fillings, and can be easily molded and shaped around the tooth to restore its esthetic. In most cases, we can even complete treatment in a single appointment!
Teeth Whitening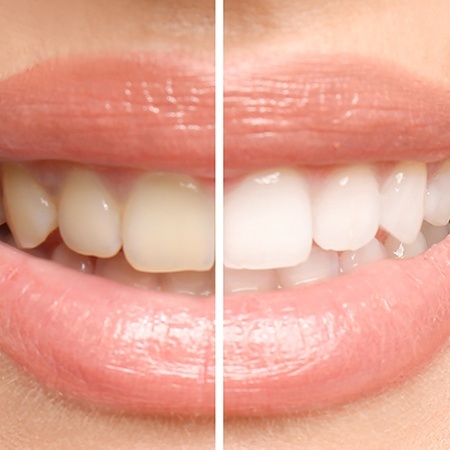 Sometimes a round or two of teeth whitening can make all the difference in your smile's appearance. Stains can develop as you age or when you drink staining foods and beverages. Shinkawa Dental offers powerful in-office and take-home solutions to whiten teeth multiple shades. Making use of GLO teeth whitening, Opalescence Boost, and Opalescence GO, you can either complete a powerful round of in-house whitening for fast results or complete whitening on your own time with take-home kits.
Invisalign Clear Braces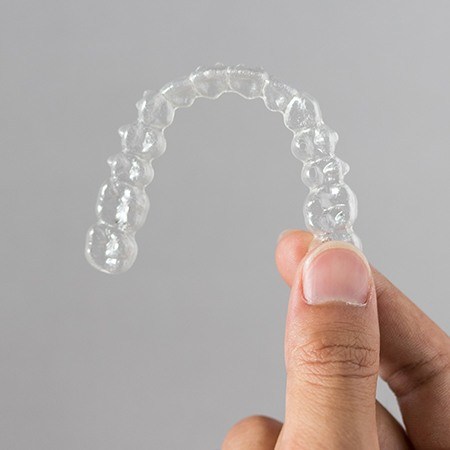 If crooked, gapped, or crowding teeth have got you second-guessing about showing off your smile and you do not want to receive metal braces, Invisalign may be the best option. Ideal for addressing mild to moderate levels of misalignment, Invisalign makes use of several clear aligners customized to shift your teeth into straighter and healthier positions. Using the iTero digital impression scanner, we can capture detailed images of your mouth, then send this data to Invisalign, which will create your clear aligner series.
Gum Recontouring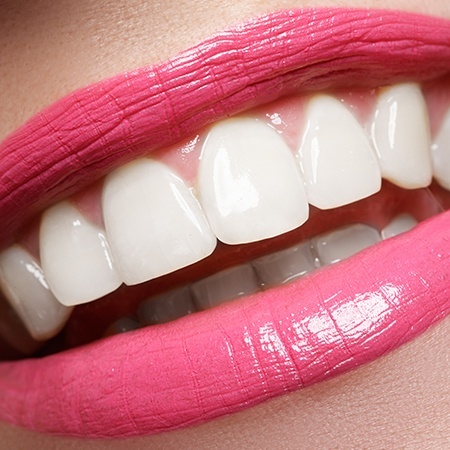 Excess gum tissue can not only make teeth appear stubby or your smile "gummy," but it can actually get in the way of restorations that need to be placed. By gently recontouring and reshaping your gum tissue, we can effectively, yet conservatively improve your smile's appearance. Gum recontouring also works to make the gumline more even, providing an additional esthetic benefit toy our appearance. Depending on the complexity of your treatment plan, we can complete gum recontouring in one to two visits.
Digital Imaging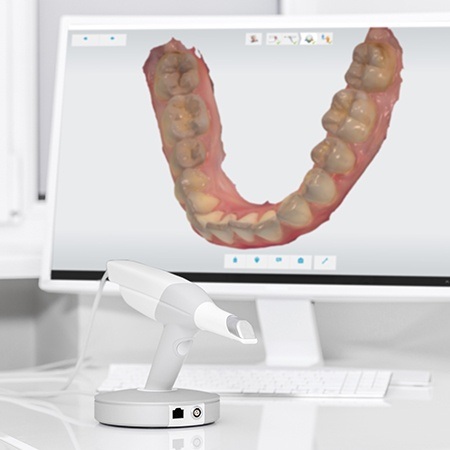 Those who have never completed cosmetic treatment before may feel hesitant to complete a smile makeover at all and that's okay. We want to help you set expectations from the moment you walk into our dental office, which is why we've implemented digital imaging software into our dental office! After taking a photo of your smile, we can simulate what it could look like following porcelain veneers, teeth whitening, direct bonding, or any other cosmetic treatment! You can even take the photo home if you need additional time to consider your options.