Caring Fresno, CA Dentist
Get to Know
Dr. Nicole E. Shinkawa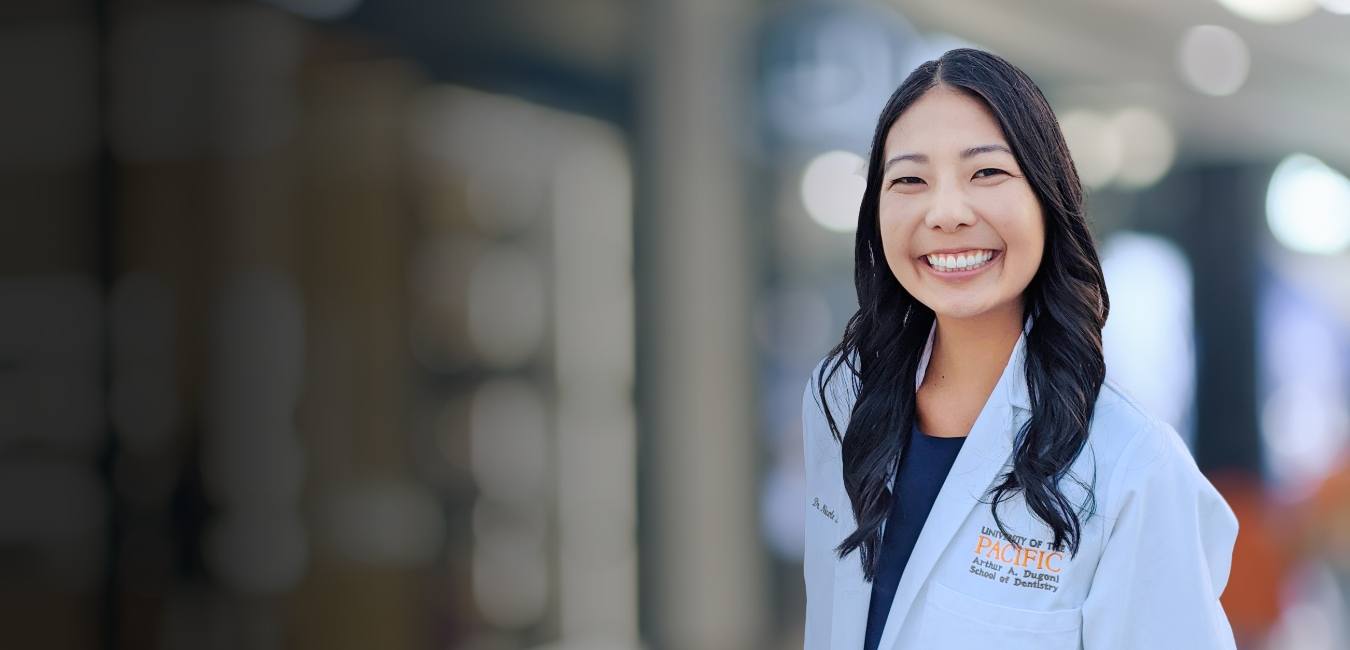 Dr. Nicole joined the dental office in June of 2020 and now works alongside her father and brother, helping patients from all walks of life smile brighter. She loves being part of a profession that is constantly changing and improving in ways that benefit people in need – it means she never has to stop learning! Better yet, she can build lifelong relationships that help her patients receive much-needed education and further improve their oral health in lasting ways. If you'd like to learn more about her, just keep reading below.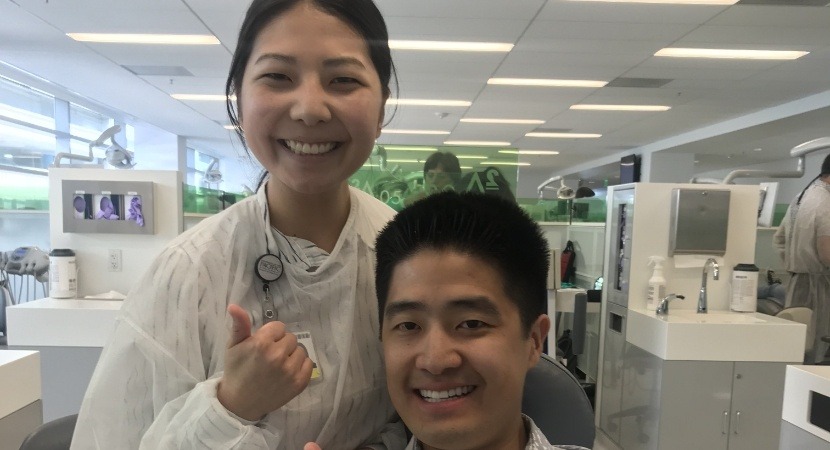 Why Did You Decide to
Become a Dentist?
Dr. Nicole's first exposure to the dental world was through her father. Growing up, she spent many moments observing as Dr. Gerry ran his dental office, and she was inspired by seeing how much he genuinely cared about improving patients' lives through paying close attention to their health. She learned that dentistry was not only about fixing teeth, but also about building relationships. Before she knew it, she was volunteering beside her father and learning how to improve patient care.
Dr. Nicole also remembers volunteering for a dental outreach program known as Team Smile, where she had the opportunity to educate underserved children about the importance of good oral hygiene. She simulated the effects of sugar and a lack of brushing on healthy teeth with a Styrofoam cup. The cup resembled a tooth, which was covered with sprinkles and maple syrup. At first, the kids were thrilled to see dessert, but then they became shocked when acetone was poured onto the cup and melted it! Their excitement of wanting to know how to prevent that from happening to their own smiles was really meaningful to her. It made her realize how much of a need there was for oral hygiene education and care in the local community. Simply put, she fell in love with dentistry and everything it has to offer!
Something else patients should know about Dr. Nicole is that she actually is still a little scared of the dentist's office! She grew up feeling self-conscious about her smile because of various dental problems, but the right treatment transformed her teeth and her self-esteem. Because of these experiences, she can definitely relate to patients who may be anxious and will always do her best to help them have the most comfortable experience possible.
Where Did You
Study Dentistry?
Dr. Nicole completed her undergraduate degree at Fresno State, graduating Summa Cum Laude with her Bachelor of Science in Biology and a minor in physical science. She then graduated from the University of the Pacific Arthur A. Dugoni School of Dentistry with her dental doctorate, which is the same school Dr. Gerry and Dr. Adam attended! Today, she is Invisalign® Certified and stays involved with several dental organizations, including:
American Dental Association
California Dental Association
Fresno Madera Dental Society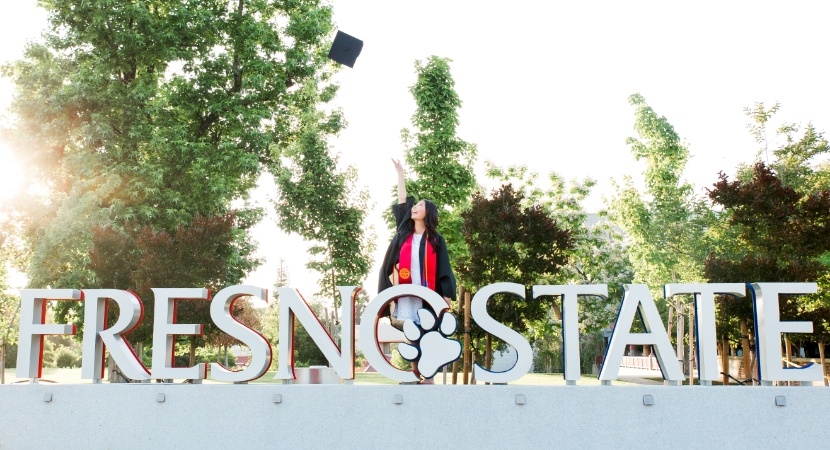 Outside of the Dental
Office, What Do You
Like to Do?
Dr. Nicole's family has been her biggest support system, and she's so thankful all they do. Her mom is her biggest cheerleader and always working hard to make sure she has everything she needs. They regularly bake desserts together – Dr. Nicole has picked up all sorts of amazing tips and tricks along the way! She also loves working alongside her dad and brother through dentistry, who serve as amazing mentors, teachers, colleagues, coworkers, and (most importantly) family. She and her dad love going on long walks together to decompress after work and on weekends. Dr. Adam is her best friend and even sent her fun care packages throughout dental school!
Outside of dentistry, Dr. Nicole has a true passion for helping others through community service. Some of her favorite places to volunteer include the Bulldog Pantry, Poverello House, Fresno Rescue Mission, and the Ronald McDonald House. As for hobbies, she likes to cook, do yoga, go hiking, watch Netflix, explore new places to travel, and spend time with loved ones.