Dental Implants – Fresno, CA
The Modern Solution
for Tooth Replacement
While there are multiple solutions for replacing teeth, it's important to recognize that not all treatments are created equal. For example, Dr. Jerry, your dental implant expert, notes that if you want to replace a tooth that can withstand the test of time, allow you to eat all the foods you want, make oral care easy and give you the confidence to smile and speak with clarity, dental implants are the only option worth considering. To see if you are eligible for dental implants in Fresno, CA, don't wait to give Shinkawa Dental a call!
Why Choose Shinkawa Dental for Dental Implants?
Patient-Centered
Dentists and
Team Members
Implant Placement
Provided
In-House
Family Dental Office with
Over 40 Years of
Combined Experience
What is a Dental Implant?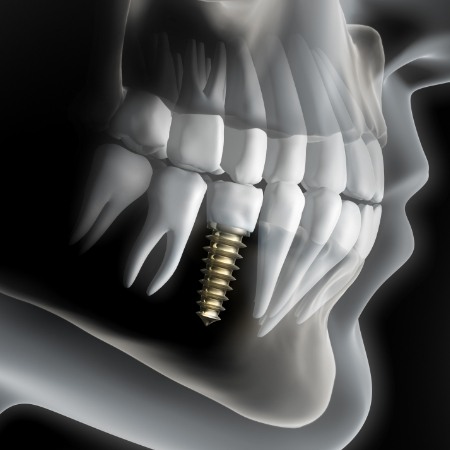 Dental implants technically refer to a titanium post that is designed to integrate with your jawbone and mimic your tooth root. However, you can also expect both a restoration (such as a crown, bridge, or denture) as well as an abutment that connects the two components together. Thanks to decades of research and development, dental implants have become the gold-standard for long-lasting tooth replacement, regardless of how many teeth you may need to replace.
Benefits of Dental Implants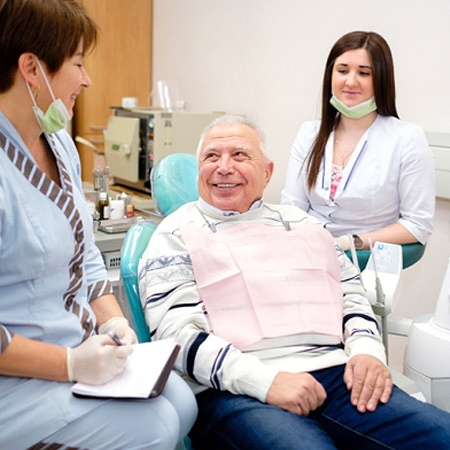 When it comes to replacing teeth, especially with dental implants, there are far more benefits that you can expect other than just a complete smile. Since dental implants are the only solution out there that replaces the entire tooth, you can have confidence in both your oral health and overall quality of life. Read on to learn how your life can change for the better once your implants are integrated and restored with natural-looking restorations!
Day-to-Day Benefits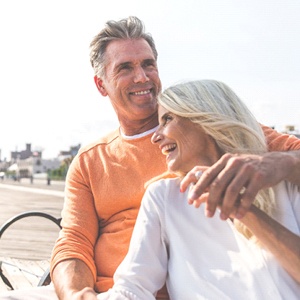 Youthful Appearance: Dental implants make your smile complete and blend in naturally with the rest of your teeth. This in turn results in better overall esthetics of both your smile and jawline, preventing your cheeks from hollowing out and premature facial sagging
Easy At-Home Maintenance: When the time comes to practice brushing and flossing, doing so is relatively simple and straightforward with dental implants. While the restoration and implant cannot develop decay, staying on top of routine oral care ensures the surrounding gum tissue stays healthy for many years to come.
No More Shifting Dentures: If you've been relying on a denture for quite some time, you know already how easily it can shift out of place. Restorations used for dental implants will always stay fixed in place, allowing you to speak, eat, and smile with confidence.
Health Benefits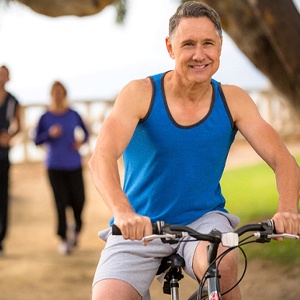 Prevent Bone Loss: Once the implants are integrated, you can prevent future bone loss inside your jaw, promote blood flow to the cheeks and gums, and ensure your biting force remains strong. This makes it easier for you to chew your favorite foods without worry of your tooth replacement coming loose.
Easier Nutrition: When you can eat more of the foods you enjoy, that includes fruits and vegetables as well. Dental implants allow you to expand your diet and ensure proper nutrition going forward.
Avoid Future Tooth Loss: The more teeth you lose, the more likely you are to lose additional teeth later in life. By replacing the root, not just the crown portion of teeth, you keep the bone tissue intact and lower your risk for tooth loss significantly.
Long-Term Benefits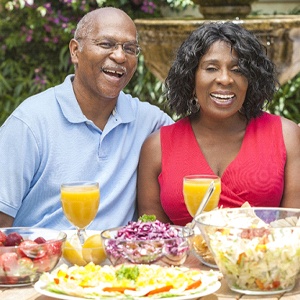 Long Lifespan: Unlike other tooth replacement methods, dental implants are the only option that can last 30 years and longer when regularly taken care of. In some cases, they can even last for life!
Reliability: Dental implants are know for having an incredibly high success rate. In fact, their success rate falls on average between 95% and 98%, so you can feel confident knowing that your dental implant treatment will be successful.
Maintain Existing Dental Structure: Your dental implants do all of the heavy lifting for your restoration, so there's no need to worry about modifying existing teeth just so an implant crown, bridge, or denture can be attached.
Indications of Dental Implants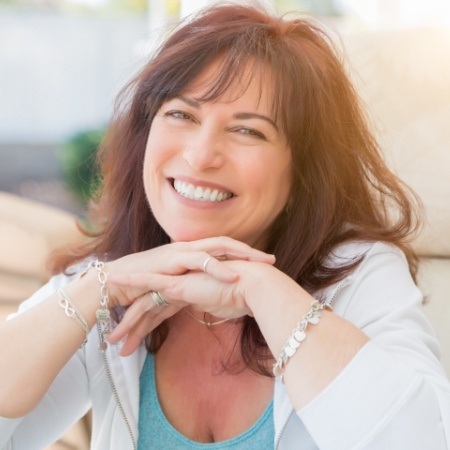 Thanks to advancements in the technology behind dental implants, it's never been easier to be eligible for treatment. Whether you've recently had a single tooth extracted, you've been missing multiple teeth for a long time, or you're simply tired of relying on a denture that won't cooperate, dental implants are incredibly versatile and can be beneficial in a variety of cases. If you aren't sure if dental implants are right for you, consider them in more detail below.
Missing One Tooth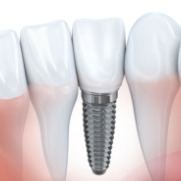 To replace a single tooth, an implant is placed into the jaw, given several months of time to heal, then an abutment is placed inside of the implant to provide additional stability to the eventual permanent crown. To ensure the best esthetics, we make use of high-quality, natural-looking dental porcelain to create all restorations.
Missing Multiple Teeth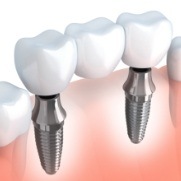 One of the benefits of using dental implants to replace teeth is that you rarely need a dedicated implant for each tooth you intend to replace. For example, replacing multiple consecutive teeth can sometimes be done with a single implant, while three or more typically require just two. While this varies on a case by case basis, one thing is for sure: implant-retained bridges carry no need to modify existing teeth like you would for a traditional bridge.
Missing All of Your Teeth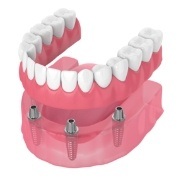 If you want a dental prosthetic that will not only stay in place and remain stable, but last for many years more than a traditional denture, implant-retained dentures are the way to go. In most cases, only four implants are needed to hold an entire arch of teeth. However, if substantial bone loss has occurred, it's common to only use five to six implants to hold anywhere between 10 and 12 teeth.
Cost of Treating Dental Implants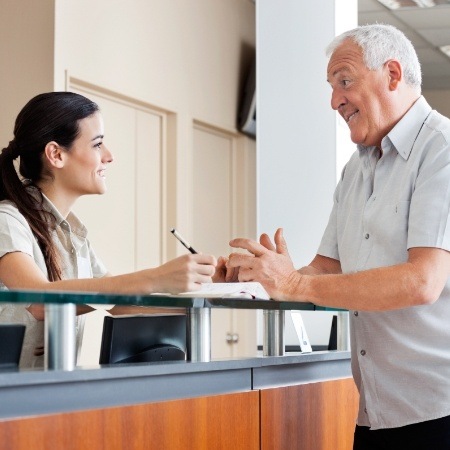 The cost of your dental implant treatment largely depends on a few key factors. For example, the number of teeth you intend to replace, the restoration used to complete your smile, and any preparatory treatments needed to ensure success (i.e. bone grafts, gum therapy, etc.) can all influence your total cost. With that said, dental implants are considered to be incredibly cost-effective thanks to their longevity, function, and appearance, despite their higher upfront price tag.