Meet the Dental Team – Fresno, CA
Team Members
You Can Trust
Each member of our staff shares our goal of helping as many people in the Fresno community as possible. That means working to make sure you're happy and comfortable from the beginning to end of every visit. Whether you're nervous about your treatment, have questions about the process, or just need someone to talk to, you'll find that our staff is ready and willing to accommodate for your unique needs. Get to know our team through the biographies below before you call and schedule an in-person treatment.
Sandra, Practice Administrator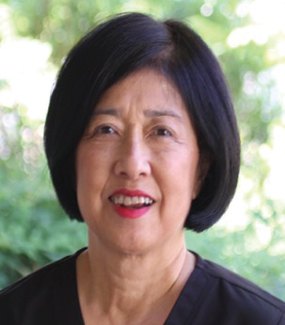 As the wife of Dr. Gerry and the proud mother of Dr. Adam and Dr. Nicole, Sandra is proud to be an integral part of our dental office, helping patients have smooth, stress-free experiences. Her top goal is to see them leave with great smiles!
Sandra was born and raised from the Reedley, CA. Away from work, she enjoys baking and decorating delicious sugar cookies. She loves sharing them with friends and family. She is also involved in volunteer work with the Vally Children's Hospital through LaComida Guild. In fact, this year she received an award for her 30 years of experience in this organization.
Veronica, Receptionist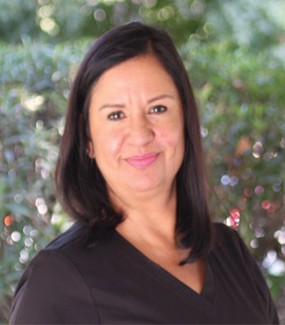 Veronica has been working in dentistry for over 30 years so far, and she loves getting to know our patients on a personal level! Originally from Dinuba, she studied at Galen College in Fresno.
At home, Veronica and her husband Esteban have two wonderful boys named Anthony and Joseph. In her spare time, she loves dancing, doing Zumba, going hiking outdoors, taking walks, and riding her bike.
Araceli, Registered Dental Assistant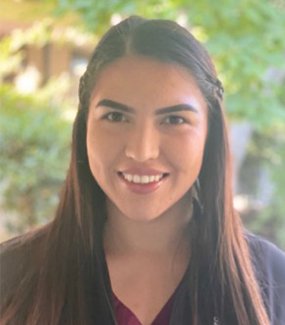 Originally from Turlock, Araceli studied at San Joaquin Valley College. She is bilingual in Spanish and English! As one of our assistants, she enjoys connecting with patients and working alongside such a unique team.
Away from work, Araceli is the youngest of six siblings – in fact, she has some nieces and nephews who are older than her! She spends her free time visiting family in Mexico and playing sports like volleyball, basketball, and softball.
Danielle, Dental Assistant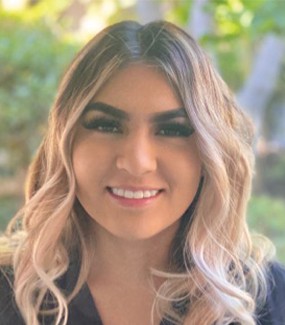 Danielle attended the Kingsburg Dental Assisting School and has been working in dentistry for a few years now. She loves seeing our patients' smiles every day! She also feels grateful to spend time with such a cheerful and helpful staff.
A Kingsburg native, Danielle has three siblings. Her favorite hobbies include training her little dog Mac to do tricks and seeking out new restaurants to try.
Allie, Dental Assistant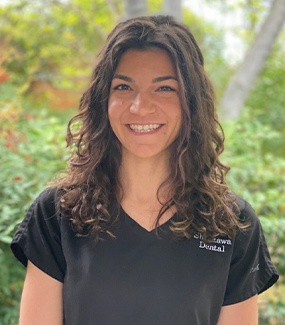 Allie was born and raised right here in Fresno, so it was only natural for her to complete her studies at the California State University of Fresno. Since joining our team, she has enjoyed doing all of her favorite things: working with her hands, learning something new every day, and helping others. It's no wonder she's such a great fit at our practice!
Allie's family are both her best friends and greatest support system. Outside the office, she loves spending time with them, working with animals, staying active, and attending live music events. One thing you may not know about her is that she has ridden horses since she was 8!
Raynee, Dental Assistant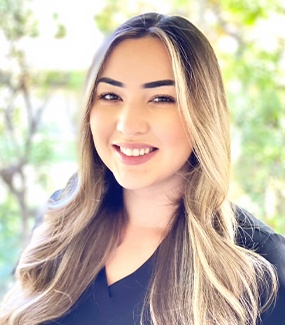 A California native, Raynee completed her studies at Fresno City College and UEI College before joining the dental field. She earned her certifications in 4-handed dentistry, coronal polishing, and pit & fissure sealants – all while working towards her RDA license! She loves helping people get the healthy, beautiful smiles they deserve and the positivity and humor that genuine relationships with her patients bring.
Raynee is happily married to her husband, Jordan, and they are proud parents of their little girl, Selah. Since she played volleyball and softball growing up, she's really big on sports. She also knows how to play the piano, drums, and guitar (self-taught, too!).