Invisalign – Fresno, CA
Get the Smile of Your Dreams Without the Metal
Crooked, gapped, and otherwise misaligned teeth take a toll on the appearance of your smile and your oral health. Thanks to Invisalign, you can get the healthy, beautiful smile of your dreams without the metal. With custom-made, comfortable clear aligners, our dentist in Fresno can effectively guide your teeth into their proper positions. In as little as 12 months, you'll have the straight teeth you've been dreaming of! Get in touch with our team today to learn more, or keep reading.
Why Choose Shinkawa Dental For Invisalign?
See Your Future Smile with Digital Imaging
We Offer Flexible Payment Options
We Have Morning, Afternoon & Lunchtime Appointments
How Invisalign Works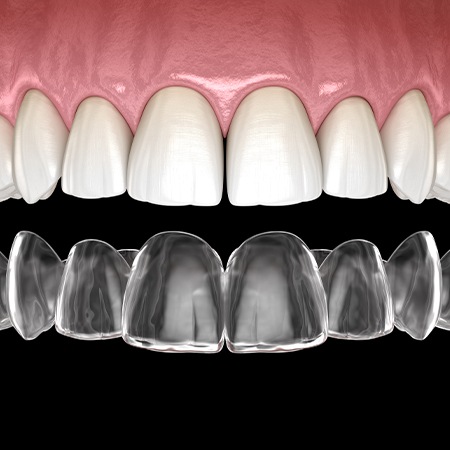 Although Invisalign is a household name, many patients aren't entirely sure how this revolutionary teeth-straightening treatment works. Although the technology behind it is complex, the process isn't. After our dentist has created your custom treatment plan, they will use the iTero digital impression scanner to take impressions of your mouth, which will be used to create your clear aligner series. From there, you will wear each set of trays for a few weeks at a time. Once complete, you'll transition to the next set, which will pick up where your last aligners left off. Over the course of your treatment, you'll see your teeth move closer and closer to their ideal position!
Indications for Invisalign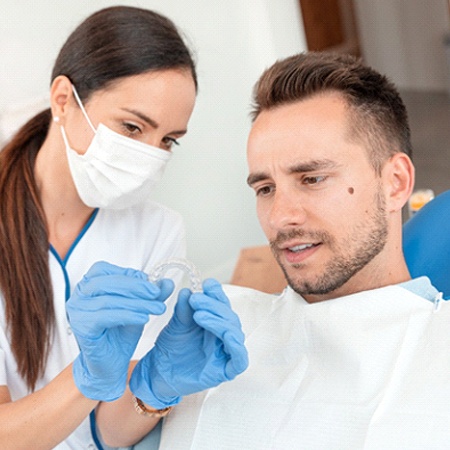 Invisalign in Fresno is ideal for correcting mild to moderate levels of misalignment, including:
Crowded Teeth
Do your teeth overlap? Unfortunately, this creates small crevices that food particles and other debris can hide in, leaving you prone to cavities and gum disease. The good news is that Invisalign's clear aligners can guide your teeth into a healthier position, improving the look and health of your smile simultaneously.
Gaps Between Teeth
Spaced-out teeth are another orthodontic issue that negatively affects the look of your smile as well as your oral health. Since patients struggling with gapped teeth are more prone to dental problems, it's best to start treatment with Invisalign sooner rather than later. Their clear aligners can effectively bridge the gaps, providing you with a healthy, beautiful smile.
Bite Alignment
If your teeth don't come together properly, you may have a hard time chewing, be vulnerable to enamel wear, and suffer from teeth grinding/clenching. Fortunately, Invisalign can correct a number of bite alignment issues, from overbites to underbites.
The Benefits of Invisalign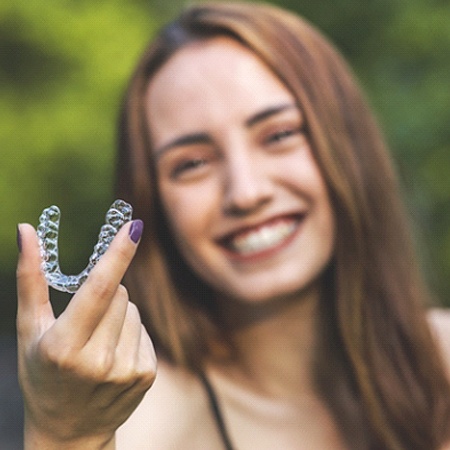 With so many cosmetic dentistry treatments to pick from, why choose Invisalign? To start, here are a few benefits this treatment comes with:
Discreet trays.
Easy oral care.
Removable aligners.
Shorter treatment timeline (on average).
Designed for comfort.
How Much Does Invisalign Cost?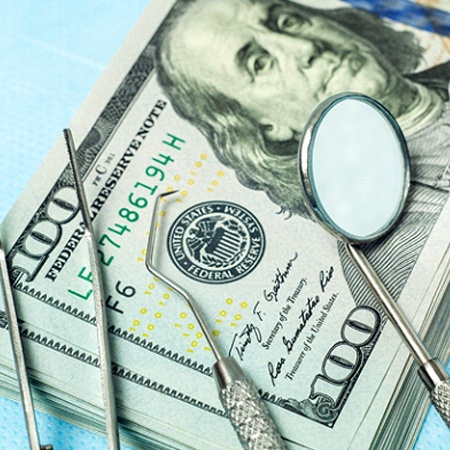 The cost of Invisalign varies from patient to patient since each treatment plan is custom-made. With that being said, there are a few all-encompassing facts that affect the price, including the severity of the orthodontic issue, how often you wear your aligners, and whether you are straightening one or both arches of teeth. Fortunately, you can easily find out the answer to how much it'll cost you to straighten your smile with Invisalign – just schedule an initial consultation! From there, we will provide you with a price estimate and review all of your financial options.